Tofu Asparagus with Umami Rich Miso Sauce
This dish offers you a delicious way to add some organic greens and protein into your meal. You can replace the asparagus with any green vegetables, which you can steam or boil, if you prefer not to cook them in oil. A sprinkle of Clearspring's Atlantic Sea Salad gives this dish an added depth of flavour.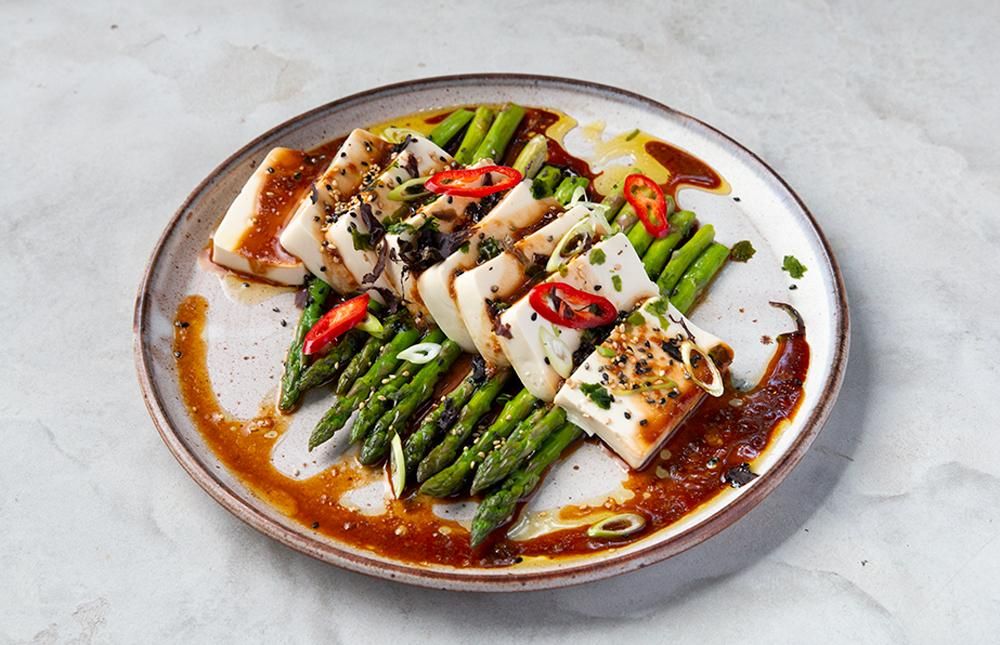 Preparation
In a large frying pan, heat the sesame oil over medium heat, then add ginger and garlic. Take the ends off the asparagus and add to the frying pan. Let it cook till it is tender - 2-5min depending on the thickness of the asparagus or any other green vegetables. Add a splash of water if it is still hard. Place asparagus on a large plate once cooked.
In a jar, mix all the dressing ingredients. Chop up the spring onion and chilli - to be added as a garnish at the end.
Open the tofu pack, drain the water and place on the chopping board. Cut the tofu into 1-2cm blocks. Using your hands, carefully place the tofu on top of the asparagus. Sprinkle the garnish, then pour a generous amount of the dressing.
Recipe created by Lisa Dawson, published by Clearspring