Super Simple Vegan Pasta
This recipe reminds me of my student days, when money was tight and cooking wasn't high on my list of priorities. But with this dish you are getting all the 5 major food groups:
carbohydrates from the pasta, vitamins from the vegetables, oil from the olive oil, protein and a dairy-alternative from the cream cheese.
On top of that, it's low in saturated fats and the olive oil helps maintain healthy cholesterol levels too. Delicious and nutritious!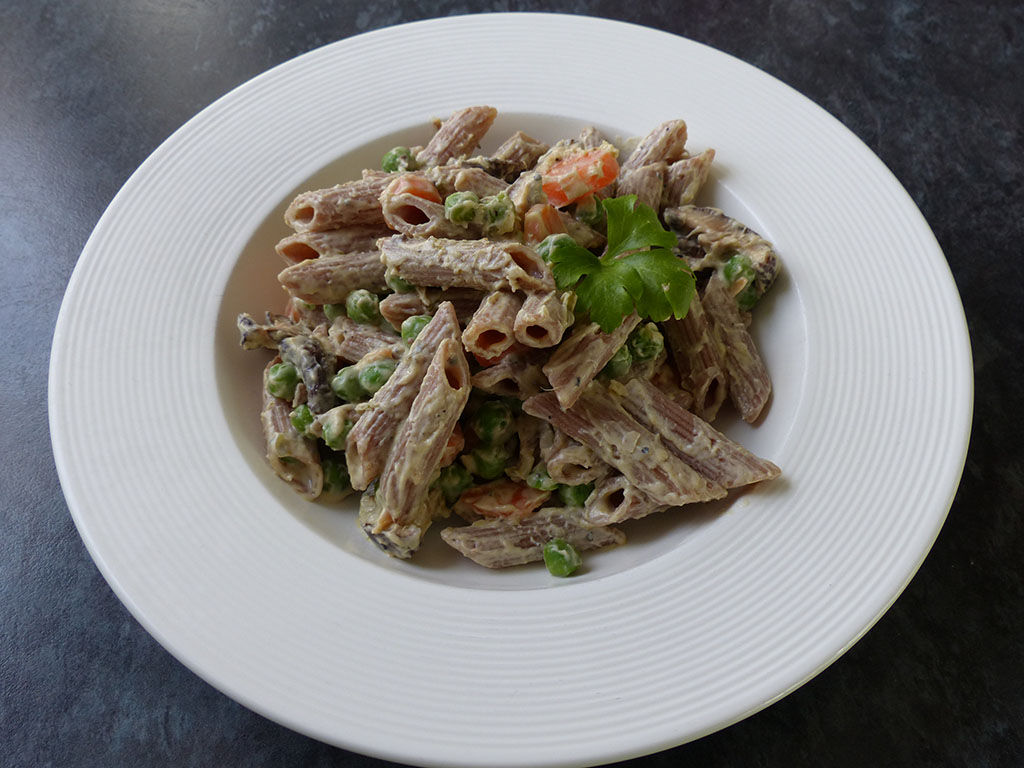 Preparation
Heat the oil. Add the sliced mushrooms, diced onions and carrots and fry until soft.
Cook the pasta following the instructions on the bag.
Add the cream cheese to the onion/mushroom mixture and next add the peas (if you are using them). Stir until the cream cheese has melted and formed a sauce.
Add the cooked pasta to the sauce and stir well.
Et voila, a super simple, super healthy, cheap dish that feeds four!