Potato Tortilla with runner beans
Vegetarian potato tortilla with seasonal runner beans.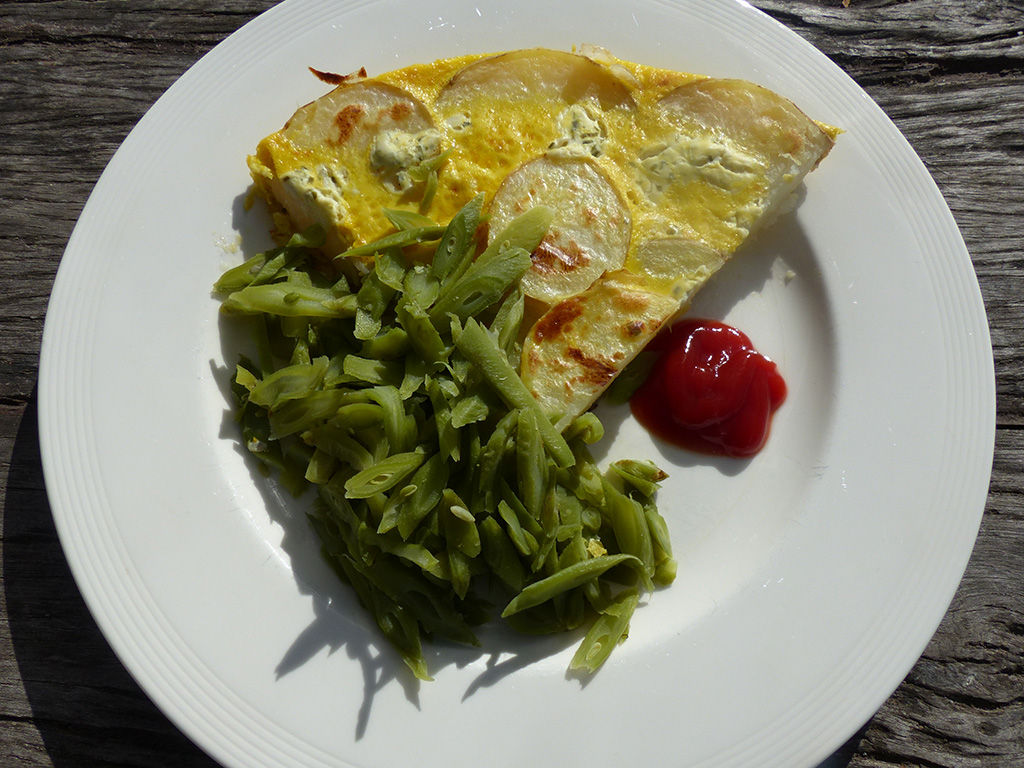 Preparation
Boil the potato slices for around 10 minutes or until a fork goes in easily.
Whisk together the eggs, soya milk and vegan cream cheese.
Heat the oil in a deep frying pan and fry the onions for around 5 minutes until slightly browned. Arrange the potato slices on top, so that it covers the pan. Pour over the egg/milk mixture and cook on a medium heat for around 15 minutes or until the egg has set. You can also put the pan under the grill for a few minutes to cook the top. But make sure your pan is suitable for the oven (so doesn't have any plastic parts).
In the meantime boil the runner beans for a couple of minutes. The cooking time depends on how large the slices are; very slim slices require only a couple of minutes, whereas larger slices will need up to 8 minutes.
Serve the potato tortilla with the runner beans and ketchup or sweet chilli sauce.
Tip: If you don't have a dairy allergy or intolerance, you could use butter instead of the oil, milk instead of soya milk and cream cheese instead of the vegan option.