Pita with Cooked Vegetables
Make the most of summer vegetables like courgettes while they are still in season! This dish is suitable for vegans and vegetarians.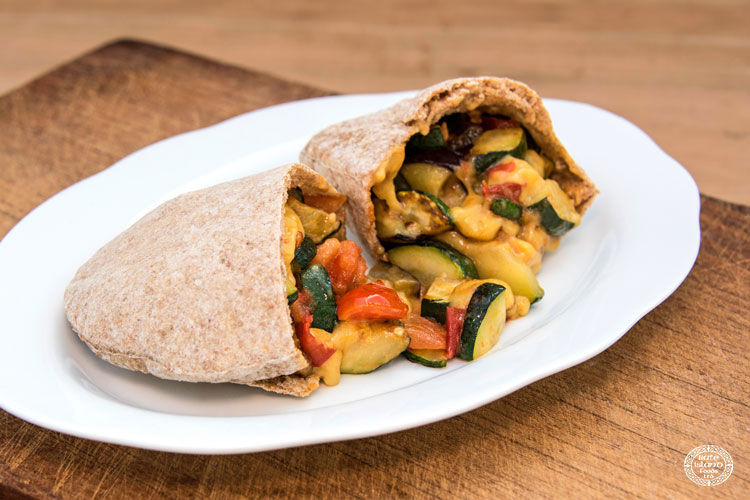 Preparation
Preparation
Dice all the vegetables into the approximate same size
Grate Sheese
Method
In an oiled pan, over a medium heat, sweat the onions, with the carrot and celery. Once the onions are soft, add half of the grated Sheese and the courgette, and stir over the heat until the water has evaporated.
Take off heat, add the other half of the grated Sheese, olives, salt, pepper and herbs to taste. Mix thoroughly.
Warm the pita breads in an oven or a toaster. Cut them in half, open them, and add the cooked vegetables and Sheese filling.
Serve with a spring mix salad.
Courtesy of Bute Island