Burn's Night Supper Twist
On the 25th January many Scots eat haggis, neeps and tatties (turnips and potatoes). This is a twist on this old time favourite using the same ingredients but in a different way.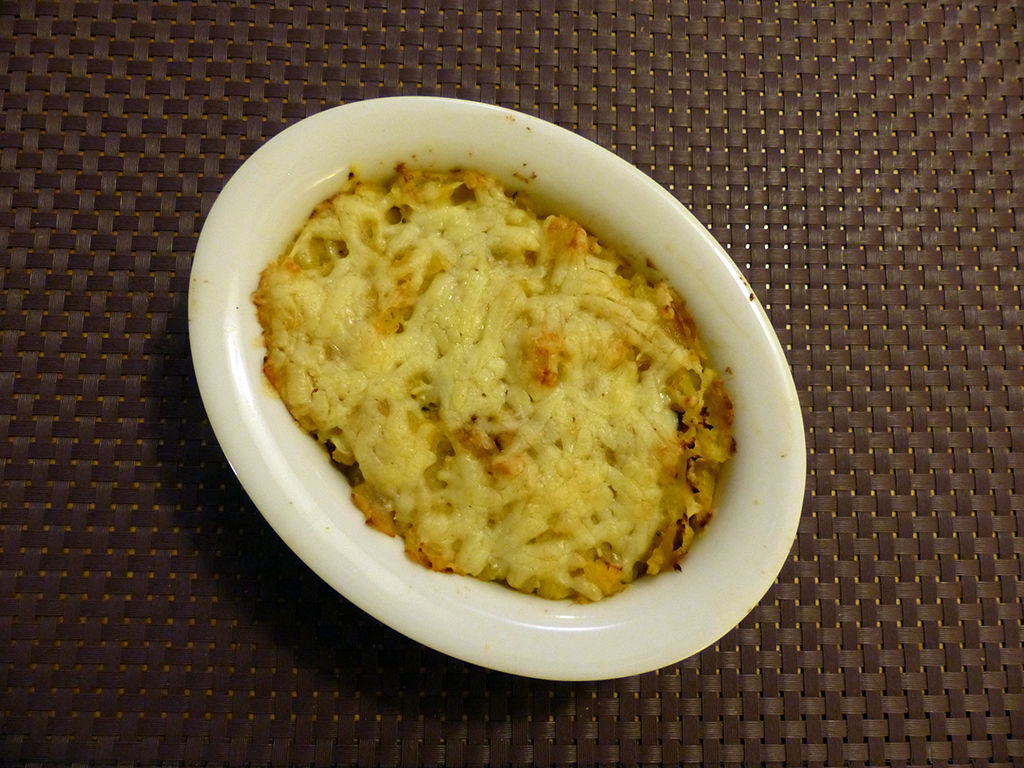 Preparation
Peel and dice the potatoes.
Peel and dice the turnip.
Boil the potatoes and turnips in separate pans for around 20 - 30 minutes. Sometimes the turnips need longer to cook. You can check if they are ready by piercing one with a fork and if the fork goes in easily, they are ready.
When ready, mash the potatoes coarsely with a little milk. Also mash the turnips coarsely.
Slice the (vegetarian) haggis. Peel and slice the red onion. Heat the butter in a frying pan and fry the vegetarian haggis with the onions on a medium heat for around 10 minutes.
Put the haggis/onion mix in an oven dish and smooth the top. Add the mashed turnips and finish with the mashed potatoes. Smooth the top. Add the grated cheese and bake in a 190C (gas mark 5) oven for around 15 minutes.
Vegetarian haggis, neeps & tatties with a twist. Serve it with a wee dram (a small whisky) for the full experience!
Many Scots would also read Robert Burn's poem 'Address to a haggis' at the start of their meal:
Fair fa' your honest, sonsie face,
Great chieftain o the puddin'-race!
Aboon them a' ye tak your place,
Painch, tripe, or thairm:
Weel are ye worthy o' a grace
As lang's my arm
Top tip: you can use vegetarian or vegan haggis for this dish, or if this is one of your two 'meat days', get a real haggis, made by a proper butcher and not from a supermarket!