Christina's Jackfruit Pie
Another vegan recipe by one of our customers, who made it for Christmas.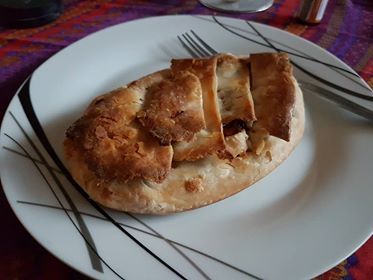 Preparation

It is jackfruit, carrots and peas done overnight (for around 8 hours) in slow cooker with vegan or veggie gravy.
Then line a pie dish with Jus Roll gluten free pastry, suitable for vegetarians and vegans, pop in oven and heat up/take out when pastry done. It was lovely! I made it for Christmas day too with roast sweet potatoes in herbs and roast sprouts and parsnips in balsamic vinegar.
Roast the sweet potatoes with herbs in the oven. Coat the Brussels sprouts and parsnips with the balsamic vinegar and roast in an oven. Serve with the jackfruit pies.
Courtesy from Christina