Chunky Root Vegetable & Cabbage Soup
Using seasonal vegetables like savoy cabbage, turnips and carrots to create a low calorie, high fibre healthy soup.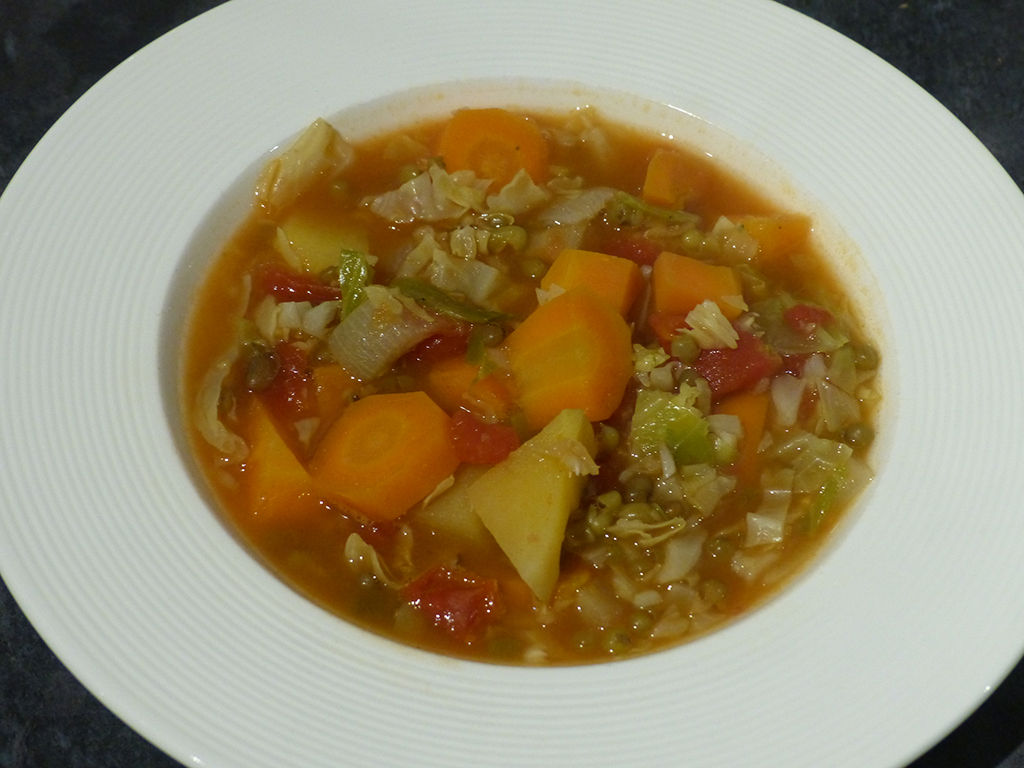 Preparation
Soak the mung beans in water for a couple of hours. Add some more water and bring to a boil, now boil the mung beans for 40 minutes until they are slightly soft.
Heat the oil in a large pan. Add the chopped onions and fry for around 4 minutes until slightly browned. Add the chopped garlic and fry for another minute. Add the chopped root vegetables (leaving out the cabbage) and the ground cumin and ground coriander and fry for 4 more minutes.
Add the tin of chopped tomatoes and using the now empty tin, add two tins of hot water (make sure not to burn yourself on the tin!). Stir in the vegan bouillon powder and the half-cooked mung beans.
Bring to the boil and cook for 25 minutes.
Now add the sliced savoy cabbage and cook for another 10 minutes or more depending on how crunchy you like the cabbage.
Serve with Engevita yeast flakes sprinkled on the top.