Mediterranean Couscous Stuffed Tomatoes
Couscous is such a useful store cupboard ingredient as it is pretty much instant, and only needs soaking rather than cooking. This Clearspring Couscous, made from corn, is a glorious golden colour, that is perfect paired with Mediterranean flavours.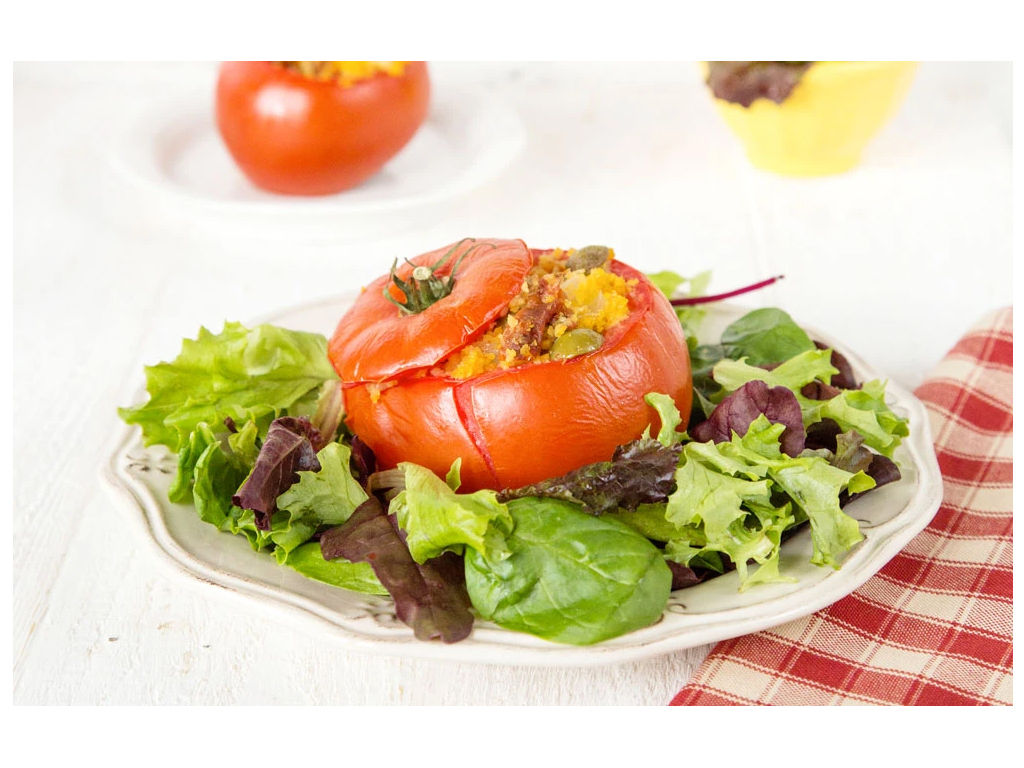 Preparation
Place all the ingredients, apart from the beef tomatoes into a bowl and mix well.
Slice the top off the top of the tomatoes setting them to one side, and scoop out the seeds, and pulp. Discard the seeds and any hard parts of the tomato core. Chop the pulp and add to the couscous, along with any juice. Season to taste.
Pour about 120ml of boiling water over the couscous mixture and stir, leave for a few minutes to absorb, add a little more water if the couscous seems dry (the amount needed will depend how juicy the tomatoes are).
The couscous is soft, spoon the mixture into each of the tomatoes, and gently press to pack it down. Replace the tops of the tomatoes, pop them onto a baking tray and bake at 180C / fan 160C / 350F / Gas Mark 4, for about 15-20 mins until soft.
Serve on a bed of salad.
Recipe by Helen Best-Shaw
Courtesy of Clearspring