Pulled Mushroom Rolls
A vegan take on pulled pork: pulled mushrooms! Tasty, healthy and easy to make this vegan recipe can be made almost year round as spring cabbage, despite the name, is in season most of the year! You can substitute the mixed mushrooms for oyster mushrooms.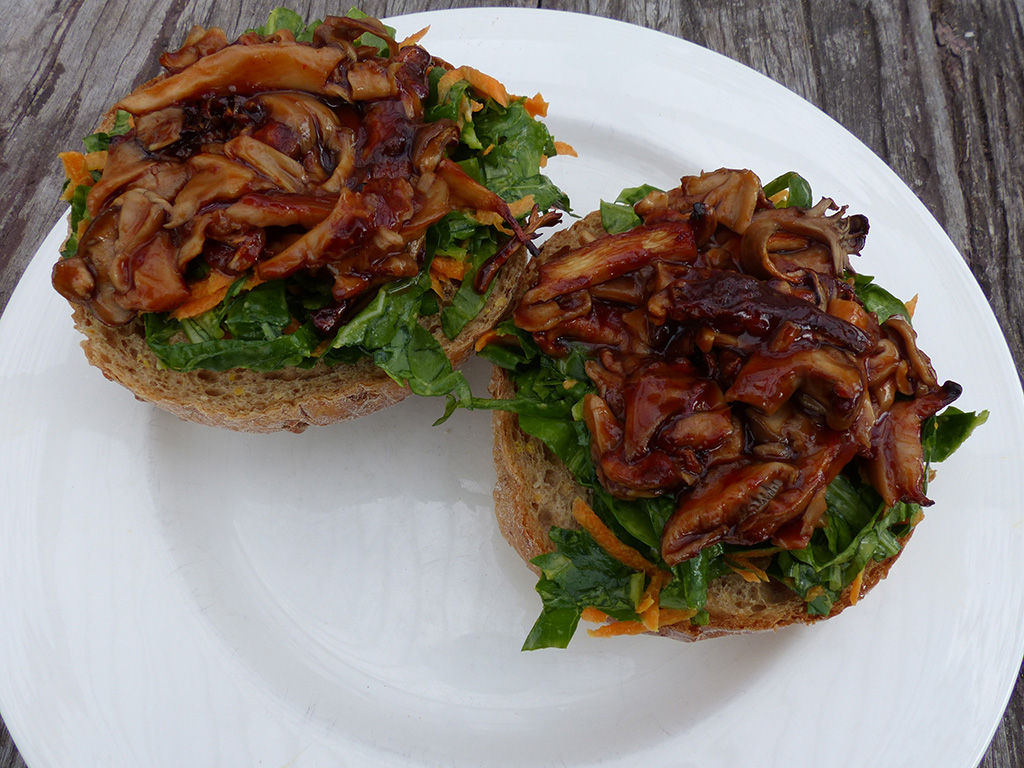 Preparation
Mix together the ketchup, bbq sauce, 6 tbsp apple cider vinegar, dark muscovado sugar, tabasco (if you like it spicy) and paprika powder in a bowl. Bring to a boil and simmer for 2 minutes.
Pull the mushrooms into strips and lay them in a flat oven dish. Cover with the sauce and bake in a 200C (gas mark 6) oven for around 15 - 20 minutes.
In the meantime make the coleslaw by mixing together the mayonnaise, dijon mustard, honey and 2 tbsp apple cider vinegar. This is easily done by putting all these ingredients in an empty and clean jam jar (or any other small jar), screw the lid back on and shake vigorously. This method works well for making dressings too!
Now combine the grated carrot, sliced spring cabbage (or other white cabbage), chopped parsley and the dressing. Leave until the mushrooms are ready.
Slice open the rolls, add a layer of coleslaw and top with the pulled mushrooms.
Serve the rest of the coleslaw separately.
Bon apetite!