Ground Elder Kidney Beans
Ground elder was introduced to the UK by the Romans as a vegetable who loved eating it, so why don't we? Ground elder can be cooked like spinach and substituted as such. Quick and simple to make!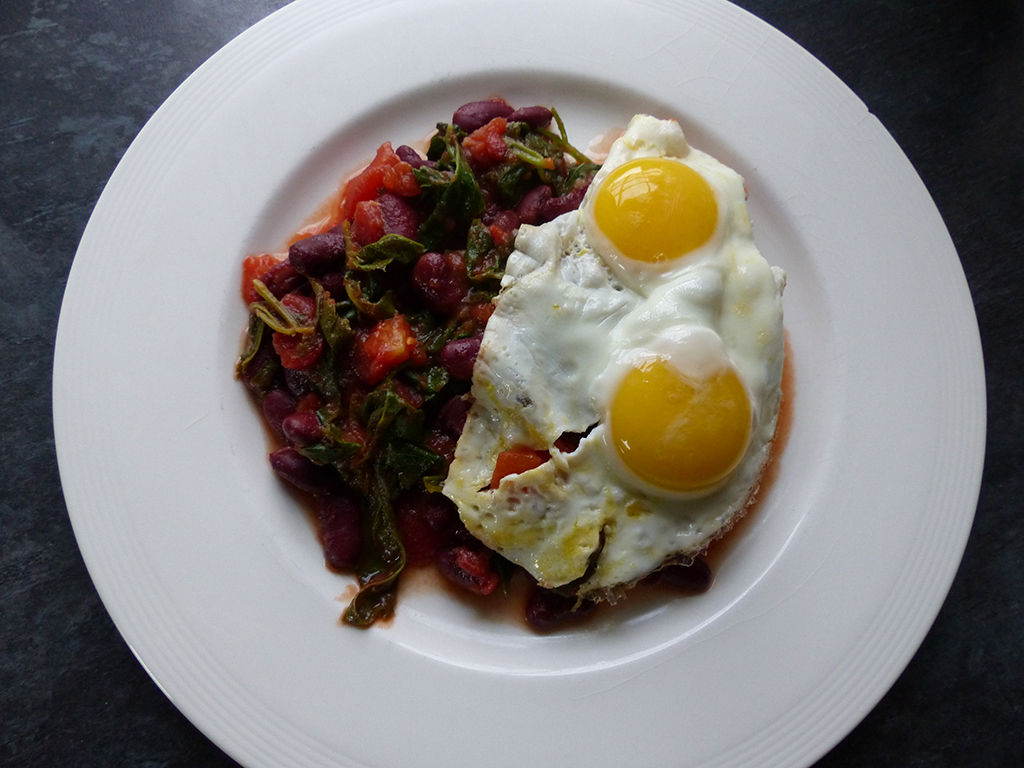 Preparation
Heat a little oil in a deep frying pan or wok. Add the crushed garlic and fry for 1 minute.
Add the ground elder, or spinach, and cook until wilted.
Add the kidney beans and the chopped tomatoes and stir until everything is evenly hot. Turn down the heat, while frying the eggs.
Serve with the fried egg, with a little bit of paprika powder sprinkled on top.
Top tip: omit the eggs for a vegan version.
Note from the author: I used one egg, which turned out to be a double yolk, hence the two yolks!
Please make sure that when you are picking food from the wild that it is not on private grounds, not at the road side (as dogs may have used it...) and that you are absolutely certain you are picking the right (edible) weed!