Mac & cheese with Dulse
A pub favourite, but with a healthy twist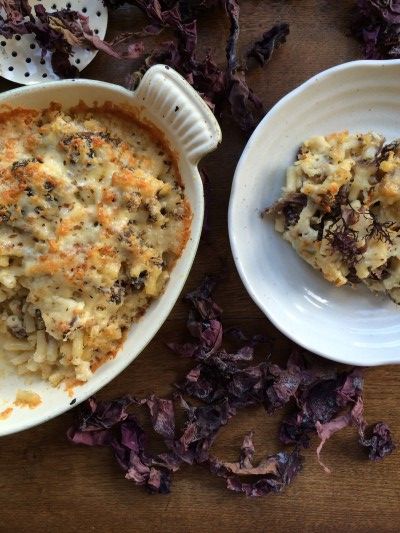 Preparation
Preheat your oven to 180° and get a pan of salted water going, once it's boiling add the pasta.
Meanwhile, melt butter in a sauce pan and stir in flour to form a thick paste. Add the bay leaf and slowly whisk in warm milk, don't worry if it looks lumpy at first, it'll sort itself out. Once you have a thick creamy sauce stir in the grated cheese, mustard and nutmeg. Season to taste.
Pour boiling water over the dulse to rehydrate and leave it for about 5 minutes until tender, then roughly chop.
Once the pasta is al dente, drain and stir into the cheese sauce along with the dulse, and transfer into an oven proof dish.
Sprinkle with the cheese and breadcrumbs onto the top and bake for 20 minutes.
Courtesy of Atlantic Kitchen