Sauerkraut Sandwich
Tasty vegan sandwich is made with beetroot sauerkraut, gherkins, mushrooms and rye bread. Recipe is courtesy of Biona.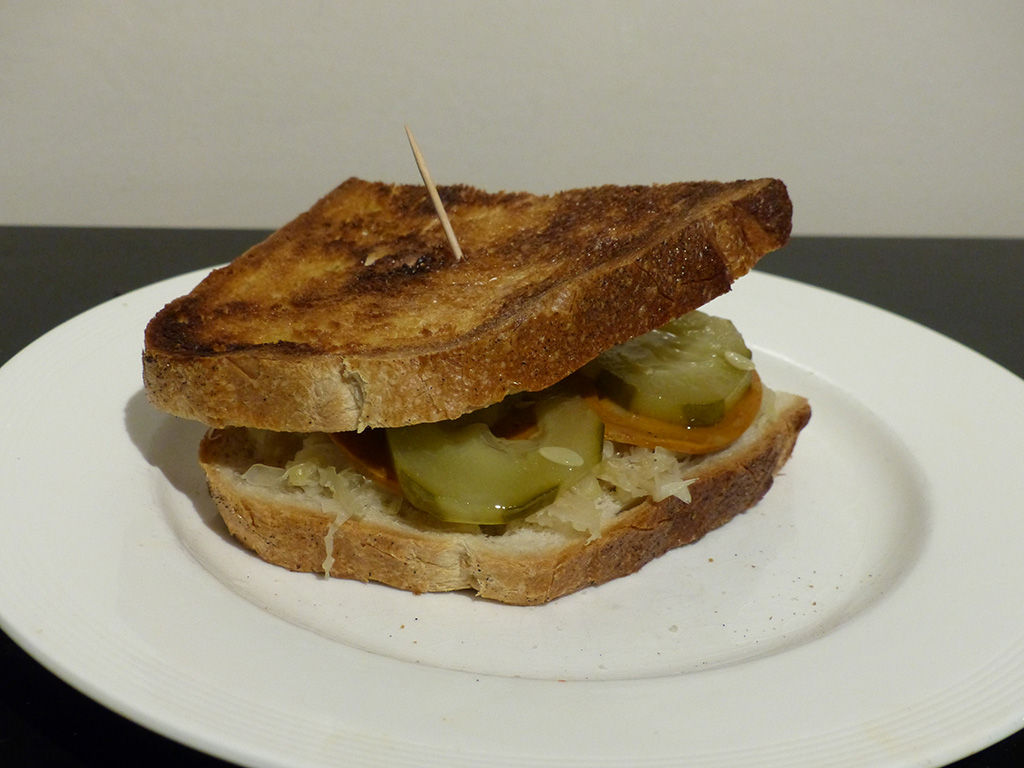 Preparation
To make the Russian dressing, combine all ingredients in a bowl and stir to combine.
Finely slice the mushrooms. Heat a little oil in a large fry pan and sautée the garlic for 20 seconds before adding the mustard and fennel seeds.
Add the mushrooms and toss through the spices. Cook for four minutes before seasoning with sea salt.
To assemble the sandwich, lightly butter one side of the rye bread slices and place them butter side down on a pan. Grill until lightly toasted.
Remove from the pan and smear the unbuttered side of one slice with a good dollop of the dressing before following with a generous handful of the mushrooms. If you are using cheese slices, add a slice now then add the sauerkraut, slices of the gherkin and fresh dill.
Place the second slice of bread on top (buttered side out) and return the sandwich to the pan and lightly grill until warmed through.
Serve immediately.
Courtesy of Biona