Spicy Potato & Pea
Using frozen vegetables, although not seasonal, is good for the planet too as it is frozen at the time of harvest in the UK and therefore doesn't come from the other side of the world.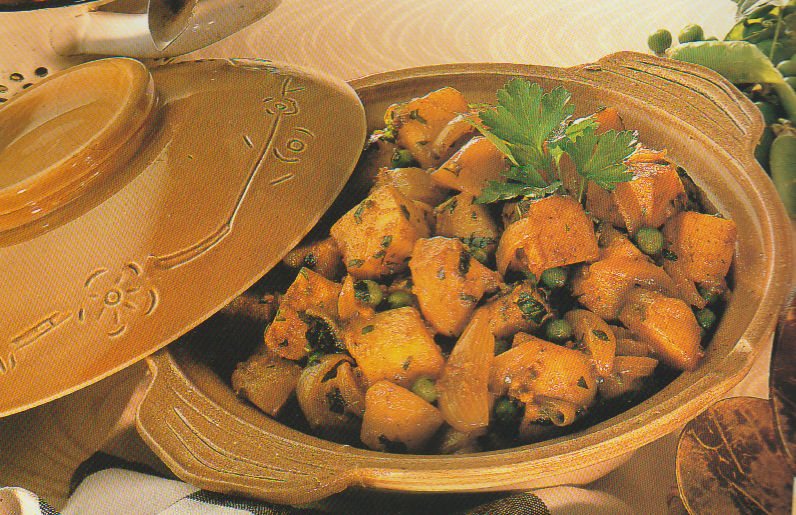 Preparation
Peel and cut the potatoes in chunks.
Heat the oil in a large frying or saute pan.
Add the mustard seeds, chopped onion, crushed garlic and chopped ginger and fry until softened.
Add the spices and potatoes and stir until the potatoes are covered with the spices.
Add the water and put on the lid. Leave to simmer for around 15 - 20 minutes until the potatoes are ready. You can check by pricking a fork in a potato and if it goes in easily they are ready.
Now stir in the frozen peas, bring back to a simmer and leave until the peas have warmed through, approximately 5 minutes.
Add the mint and serve hot.