Cauliflower & Carrot Curry
Cauliflowers are in season almost all year round, there are varieties which are even called 'year round'! A very simple dish, you can just watch something while waiting for it to cook.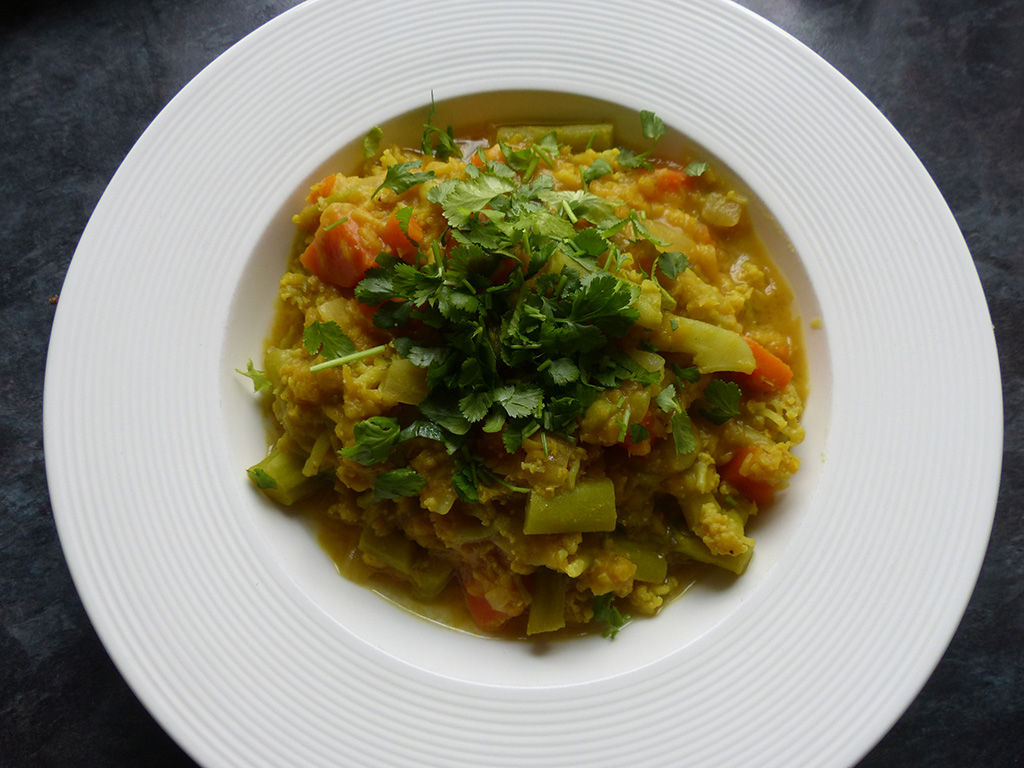 Preparation
Heat the oil in a large pan and fry the onion for around 3 minutes, before adding the spices. Fry for another 2 minutes.
Add the cauliflower florets and the carrot fry for 2 more minutes before adding the bouillon and red lentils.
Bring to a boil and cook for around 25 minutes. Use a slotted spoon if there is still too much liquid.
Serve with chopped coriander on top.