Tofu Burger with nori
A healthy vegetarian burger made with seaweed, tomato and gherkins.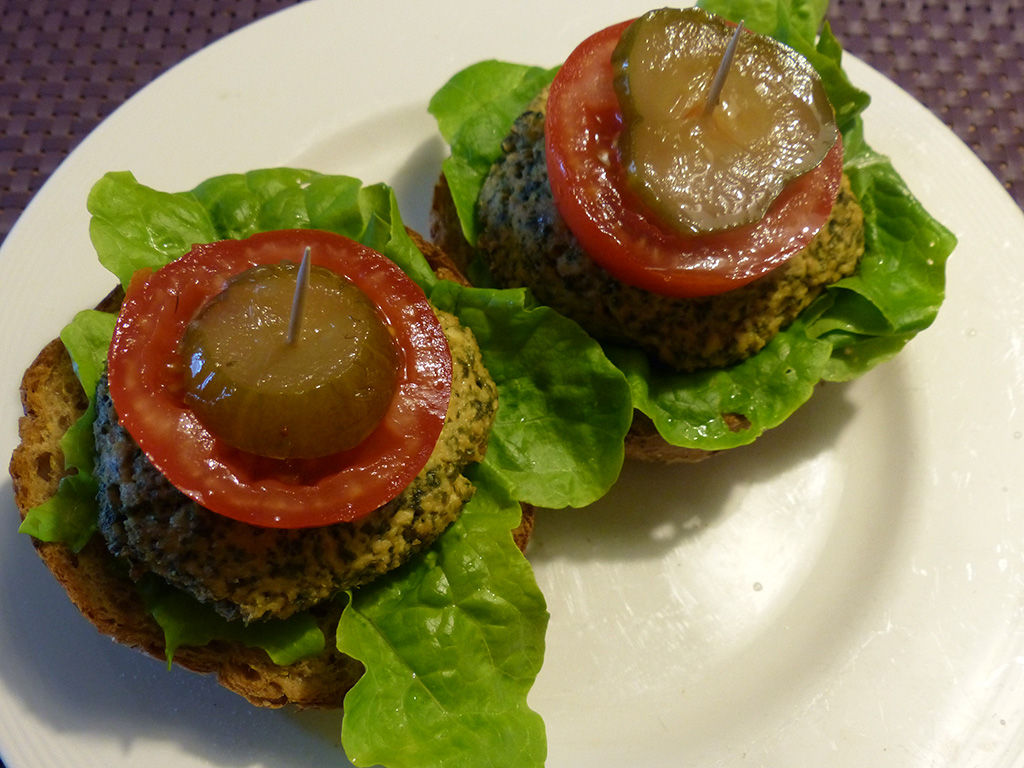 Preparation
Mix together the soya sauce, toasted sesame oil and seasoning. Add the cubed tofu and leave to marinate in the fridge for at least one hour.
Mix together the marinated tofu, horseradish sauce, nori flakes and egg by either putting it in a kitchen machine or by mashing it with a fork. It needs to resemble a mince texture. With moist hands, form 2 burgers.
Put the burgers on a baking tray lined with parchment paper and bake in a 220C (gas mark 7) oven for around 10 minutes.
After 10 minutes lay the rolls next to it. Bake for another 4 minutes.
Take out the rolls and very carefully the burgers. Now stack the burger with some lettuce, the tofu burger, tomatoes and gherkins on top.