Tofu and Courgette stir fry
Courgettes are in season in July and August and can be used for many different dishes.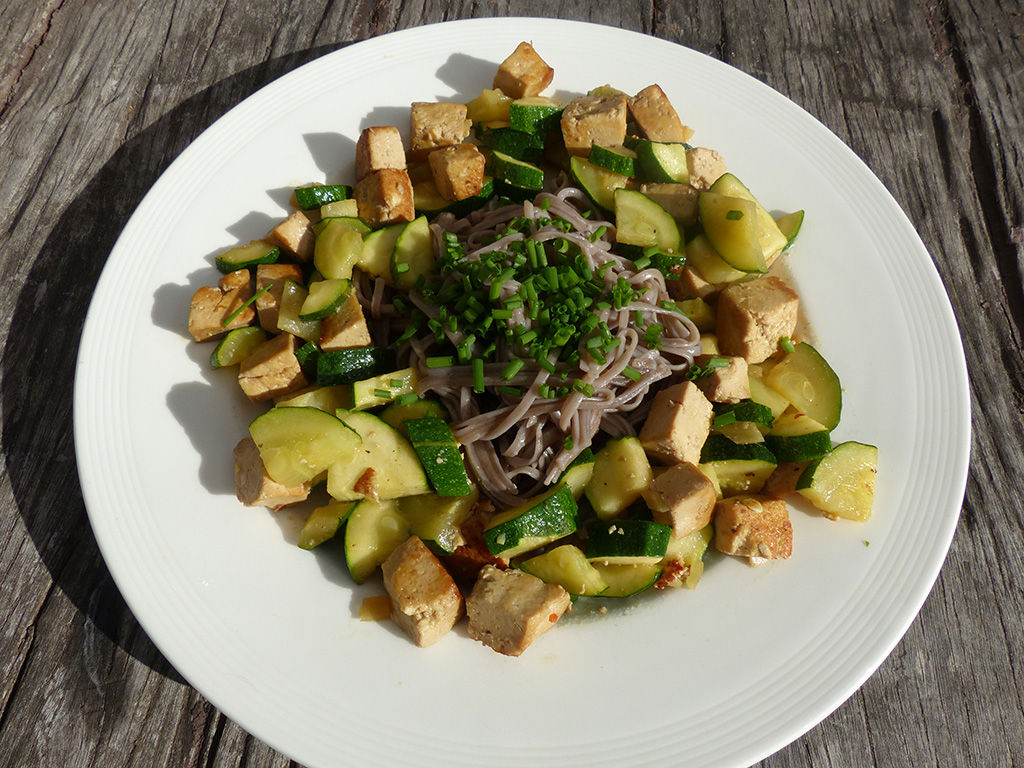 Preparation
Start by marinating the tofu in the tamari soy sauce, sesame oil, worcester sauce and olive oil. This is best done some hours before cooking.
Drain and keep the marinade.
Heat the oil in a frying pan and on a medium heat, fry the tofu, garlic and stem ginger for around 5 minutes before adding the tamari and the courgettes. Fry for around 10 more minutes until the courgette is soft.
Cook the brown rice noodles by following the instructions on the packet.
Serve the courgette/tofu with the brown rice noodles and sprinkle the spring onions on top.