Couscous with Vegan Cheese
A vegan recipe using Greek style cheese from Bute Island, couscous and dates.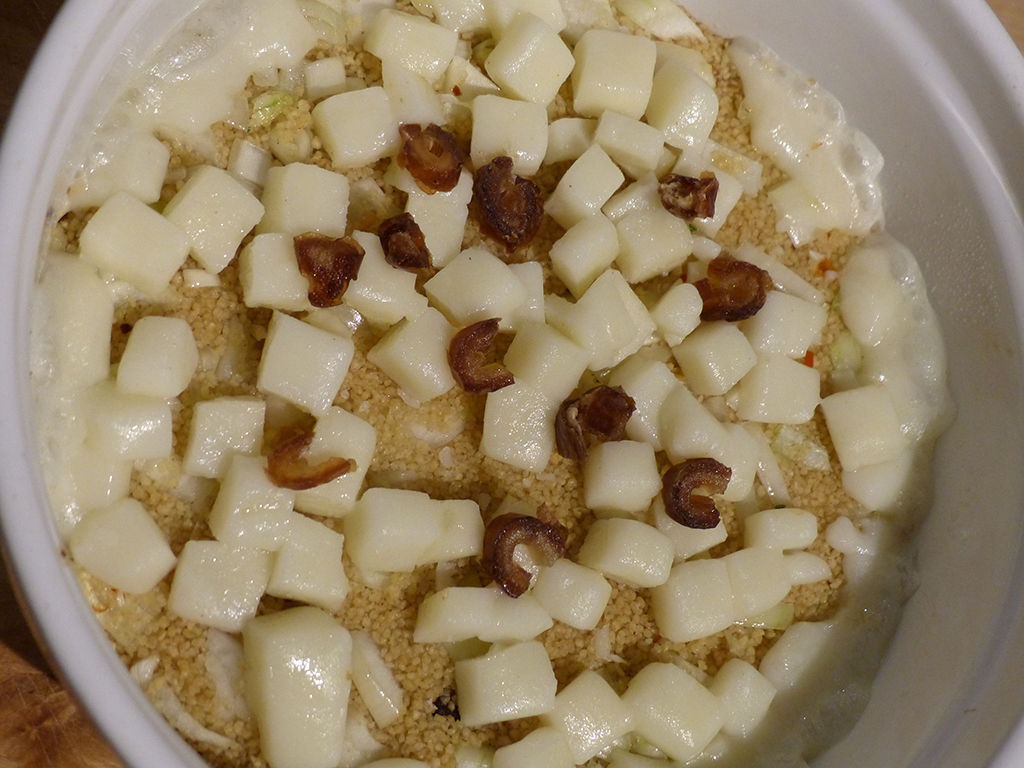 Preparation
Mix together the couscous, olive oil, onion, chilli pepper and half of the dates and put in an oven dish. Make the bouillon with 2 tsp bouillon powder and 500 ml boiling water. Add the margarine and the date syrup to the hot bouillon and let it dissolve. Pour this mixture over the couscous. Cover with aluminium foil and heat in a 200C (gas mark 5) oven for 20 minutes.
Remove the aluminium foil and scatter the greek style sheese on top. Put back in the oven for another 5 -10 minutes.
Remove from the oven and scatter the rest of the dates on top.