Spanish Style Kale
Curly kale, or borecole, is in season more or less year-round. I grow it myself and I can start picking from August right until March!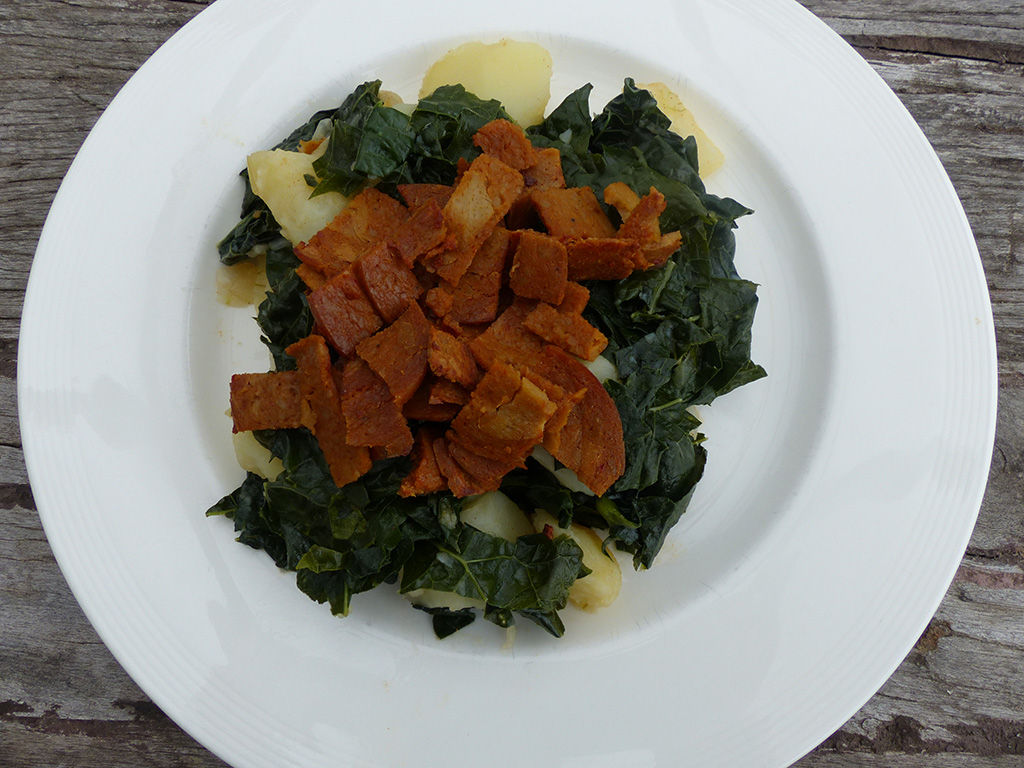 Preparation
Peel and cube the potatoes. Cut the vegetarian salami in strips. Peel and slice the onions. Peel and crush the garlic. Cut and wash the curly kale, if you bought it whole.
Heat the oil in pan and fry the salami for around 2 minutes. Take out of the pan and put aside.
In the same pan, fry the garlic for around 1 minute, add the onions and paprika powder and fry for 2 more minutes. Add the potatoes along with the stock or bouillon and cook for around 10 minutes. Add the curly kale and cook for 5 - 10 more minutes. Drain and serve with the fried salami strips on top.