Gluten free Apple Pie
Cooking gluten free doesn't need to be more difficult as this gluten free recipe for apple pie shows.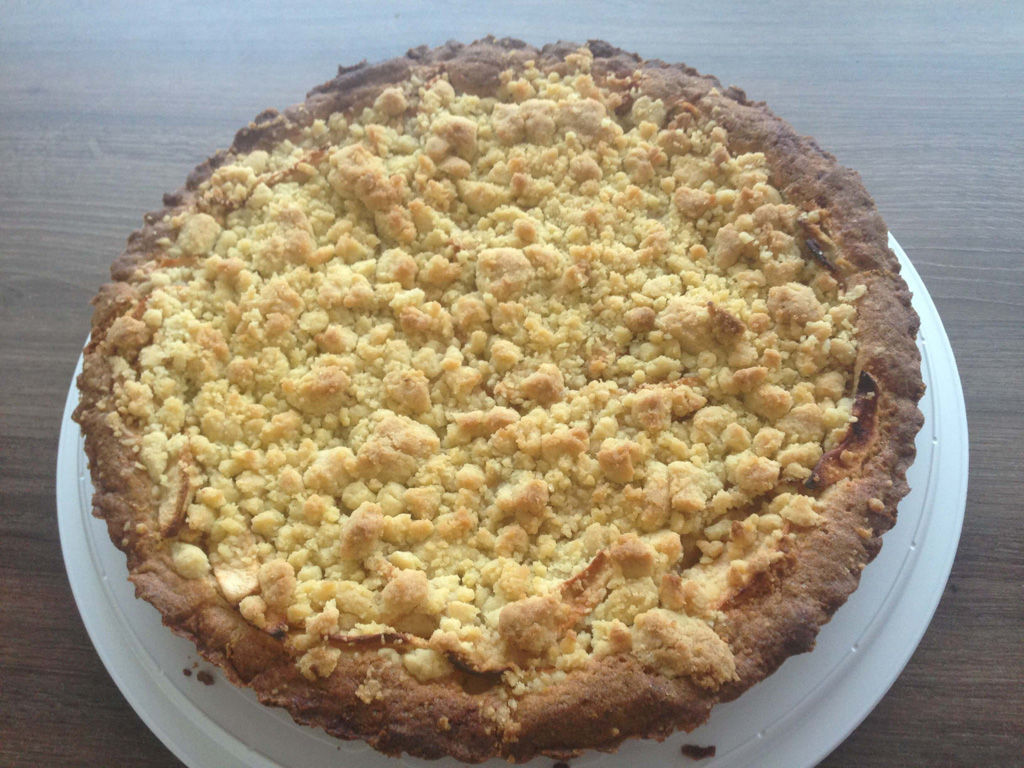 Preparation
Sieve 250g of the flour over a mixing bowl, add the salt and the sugar. Cut 125g of the butter in little squares, add to the flour and with cold hands (I normally hold them under cold running water for a moment), knead a dough.
Wrap the dough in cling film and leave to rest for at least 30 minutes in the fridge.
In the meantime, peel and cut all the apples and put in a bowl together with 50g of the cane sugar and cinnamon and mix together.
Roughly chop the pecan nuts and put these in a different bowl together with the rest of the butter, the rest of the flour and the rest of the cane sugar. Roughly knead with your hands until you have a crumble.
Take the dough out of the fridge and line a baking tin with it (including the sides).
Add the apple mixture and top with the pecan crumble.
Bake the apple pie in a 170C (gas mark 4) for around 1 hour until it is nice and golden on top.