Creamy Swede Soup
Swedes are the small turnips often with a purple top. You can find them in independent greengrocer shops.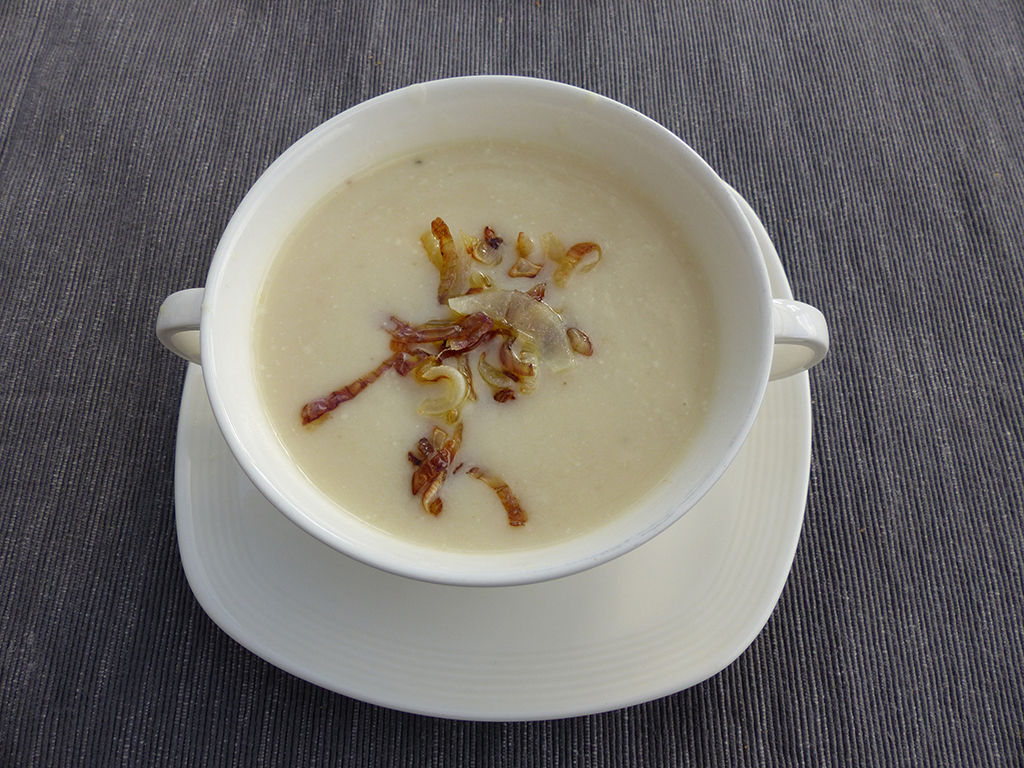 Preparation
Heat the oil and fry the white onions for around 5 minutes until softened. Add the sliced swedes and fry for another 3 minutes.
Add the bouillon, honey, bay leaves and chilli flakes to taste. Bring to the boil and cook for 20 minutes until the swedes are soft. Puree using a blender. Leave to cool slightly.
Add the single cream and blend to a smooth soup. Leave on a low heat to keep warm.
Heat the rest of the oil and fry the red onions until crispy.
Serve the soup with the crispy onions on top.