Courgette & Peas Salad
Try this vegetarian salad with any meat replacement, barbecues or as a lunch. Also suitable for vegans.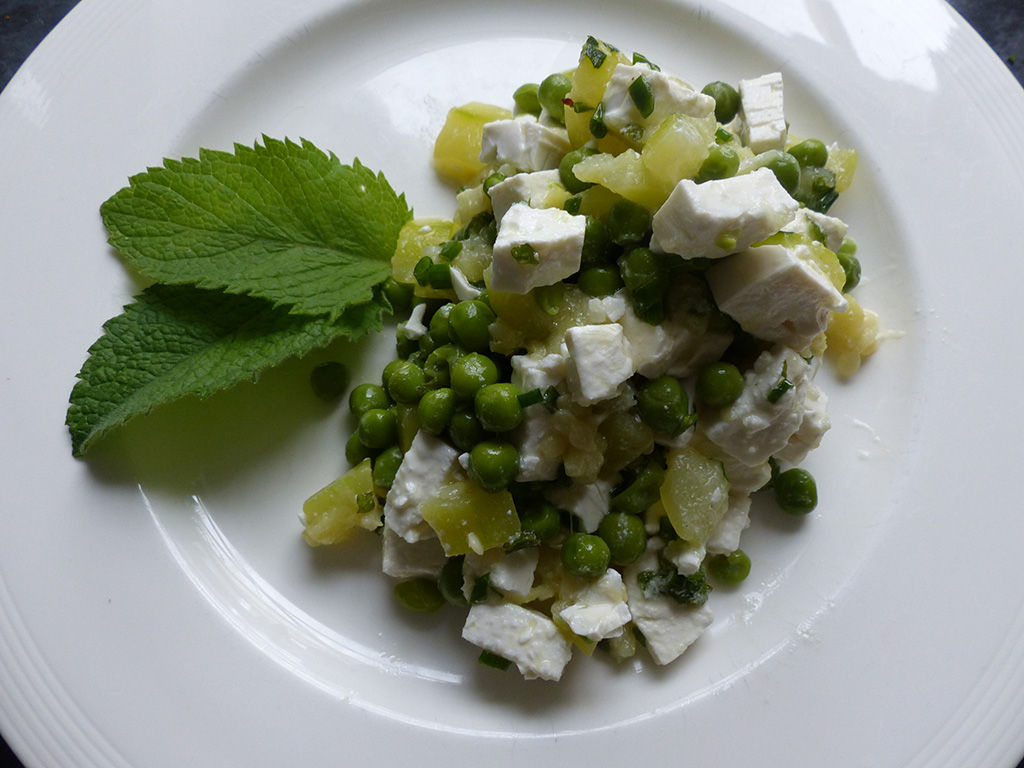 Preparation
Boil the peas for around 5 minutes, before adding the courgette. Boil for another 2 minutes.
Rinse under running, cold water and leave to drain.
Make a dressing with the mint, lemon juice, olive oil and seasoning.
Add the Greek style sheese and the dressing.
That's all!
Ideal to serve with a barbecue or with Taifun vegan meat replacements.