Vegetarian Shepherd's Pie
Sadly, I couldn't find a gluten free and vegan/vegetarian mince, so I've gone for the gluten free one. The Quorn vegetarian mince contains egg white, so is not suitable for vegans.
There is a vegan one available from Vegi Deli, but that's made with wheat flour, so not gluten free.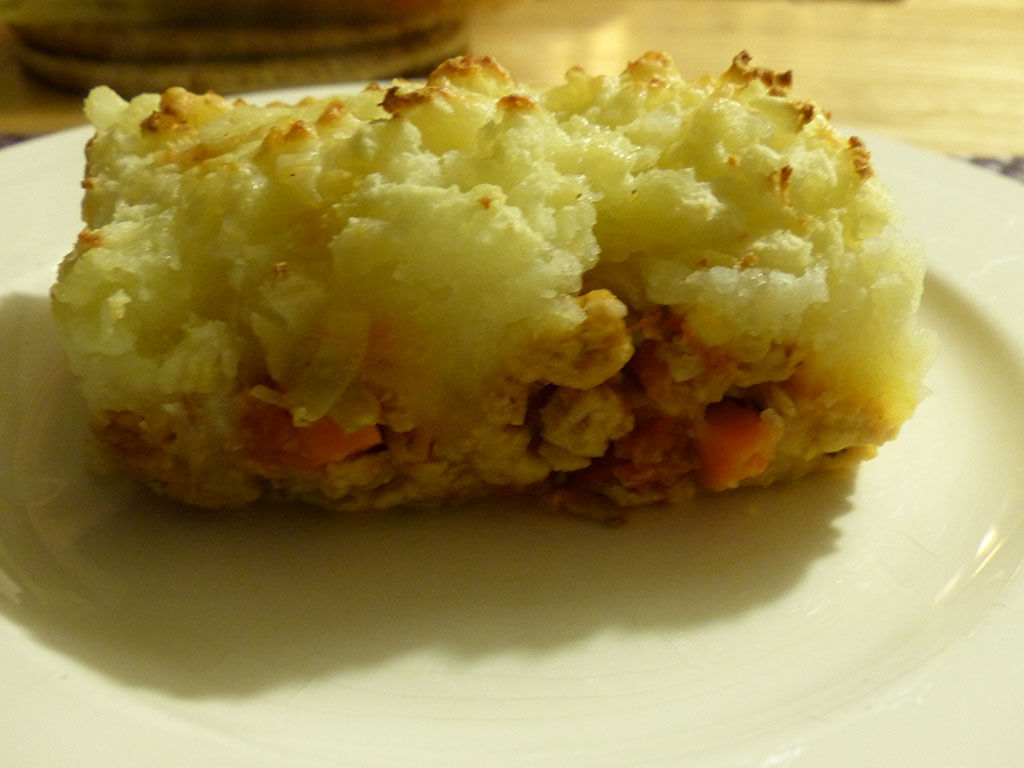 Preparation
Soak the lentils overnight and cook for about 1 hour.
Heat the oil, add the carrot, garlic and thyme. Fry for around 6 minutes. Add the leeks and fry for another 2 minutes. Add the vegetarian mince, cooked lentils and tomatoes and warm everything through. Transfer the tomato/lentil mixture to an oven dish, top with the mashed potato and scatter the grated sheese on top.
Bake in the oven (180C/gas mark 4) for about 25 minutes until the sheese has melted.
A simple recipe for a filling dish.