Radish and new potato salad
This salad goes well with a barbecue or a picnic in the park. Or serve with some of our delicious Sourdough Rolls from the Bavarian Bakery (to be ordered in advance for the freshest quality).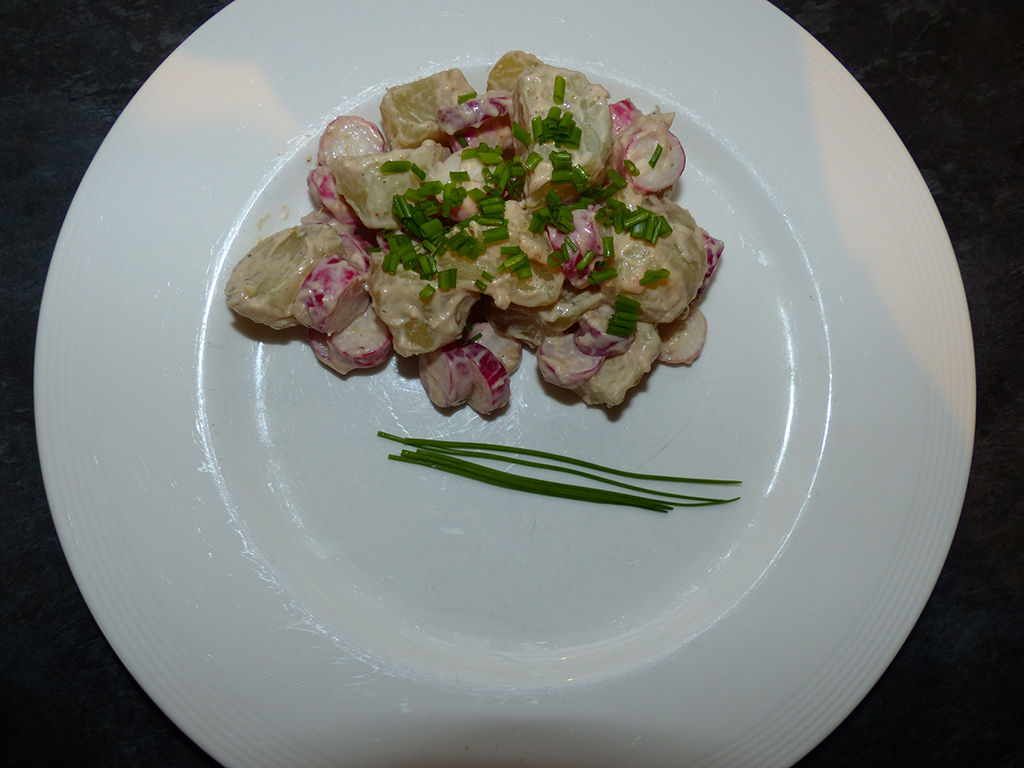 Preparation
Boil the potatoes leaving the skin on. Then cut them in pieces. Wash and slice the radishes. Slice the gherkins and snip the chives or spring onions. Put everything together in a large bowl. Mix all the ingredients for the dressing together and mix in with the vegetables.