Dutch split pea soup
This is a very Dutch recipe and is usually served at outdoor ice skating events, where it is known as 'snert', which I cannot translate at all.
It's actually more of a winter warmer, but since it has been so cold and winter like, I thought you might enjoy it. Plus, there are no spring greens available just yet!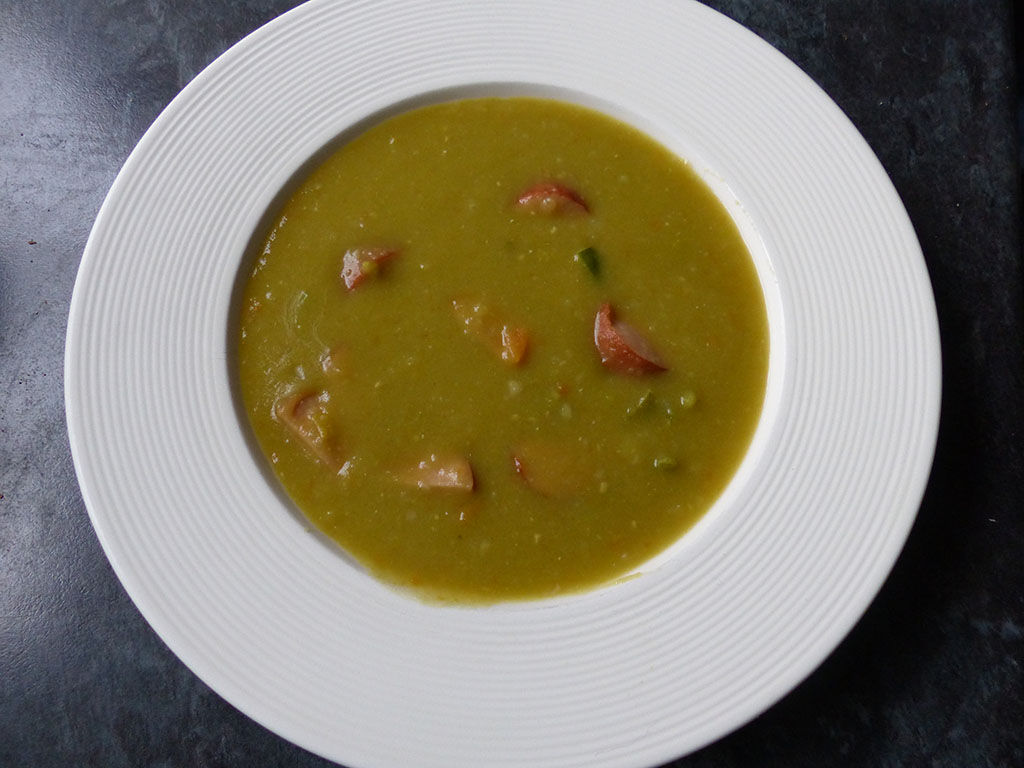 Preparation
Rinse the green split peas in cold water. Place them with 1 litre of water in a pan and cook for 1 hour. Meanwhile chop all the vegetables. Put them in together with the split peas and 1.5 ltr of stock. Boil for another 1.5 hours. (I know it's a slow process, but it's well worth it - it's very tasty!) Stir regularly.
Add the smoked tofu for the last 10 minutes and heat it through.
Serve with 100% rye bread or pumpernickel bread topped with either (Dutch) cheese, hummus or Sunwheel pear/apple fruit spread.