Sauerkraut Sandwich
A different take on sauerkraut! Sauerkraut sandwich with (vegan) salami and mayonnaise.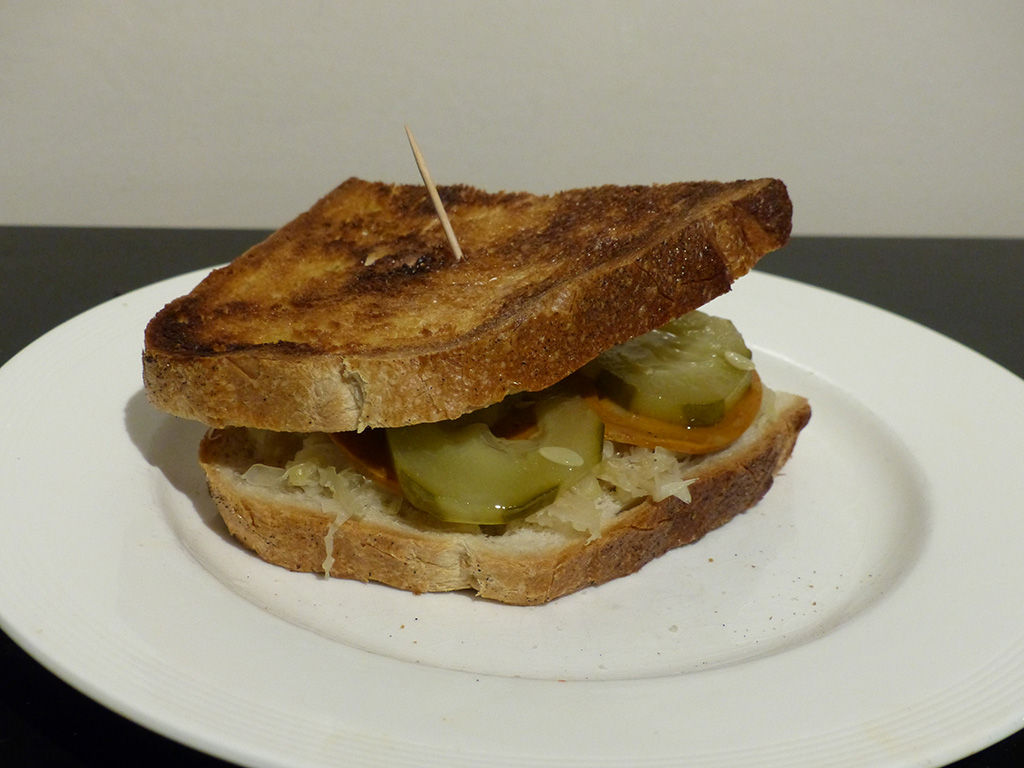 Preparation
Cook the sauerkraut for around 5 minutes. Mix in the caraway seeds.
Cover the one side of the bread with the olive oil and grill until golden brown.
Layer the sandwiches in the following order:
Sauerkraut
Dressing
Salami slices
Pickled cucumber slices
Ready to serve!