Cauliflower Chickpea Curry
Cauliflower is in season most of the year. This is very simple recipe for which you only need one pan.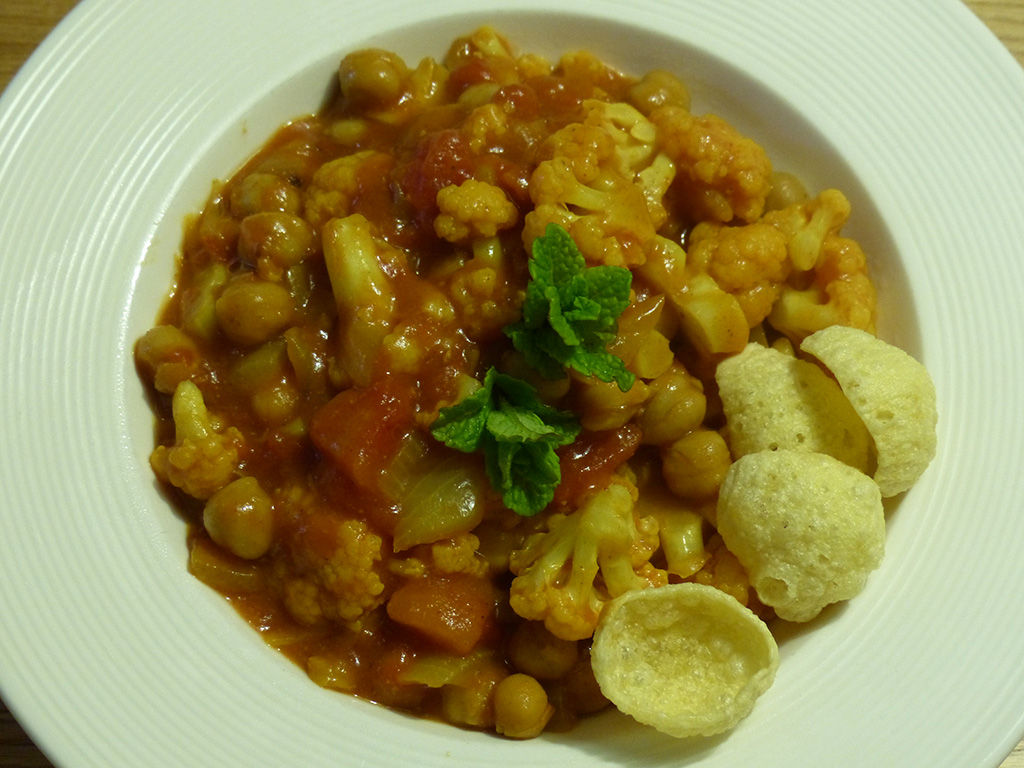 Preparation
Heat the oil in a large wok or frying pan with deep sides. Fry the onion for around 3 minutes until soft.
Add the spices and fry for another 1 minute.
Add the cauliflower, the chickpeas, the chopped tomatoes and add the bouillon powder to the empty chopped tomato tin before filling half of the tin up with boiling water. Add this to the pan too. (nothing goes to waste!)
Bring to the boil and cook for around 15 - 20 minutes or until the cauliflower is cooked.
Serve with either naan bread, poppadums or Eat Real hummus sea salted chips.