Very green burgers
Make sure your children are eating enough green vegetables with these vegetarian burgers. Chock-a-block with green veggies! Both chard and spinach are in season during the summer months, so are broad beans.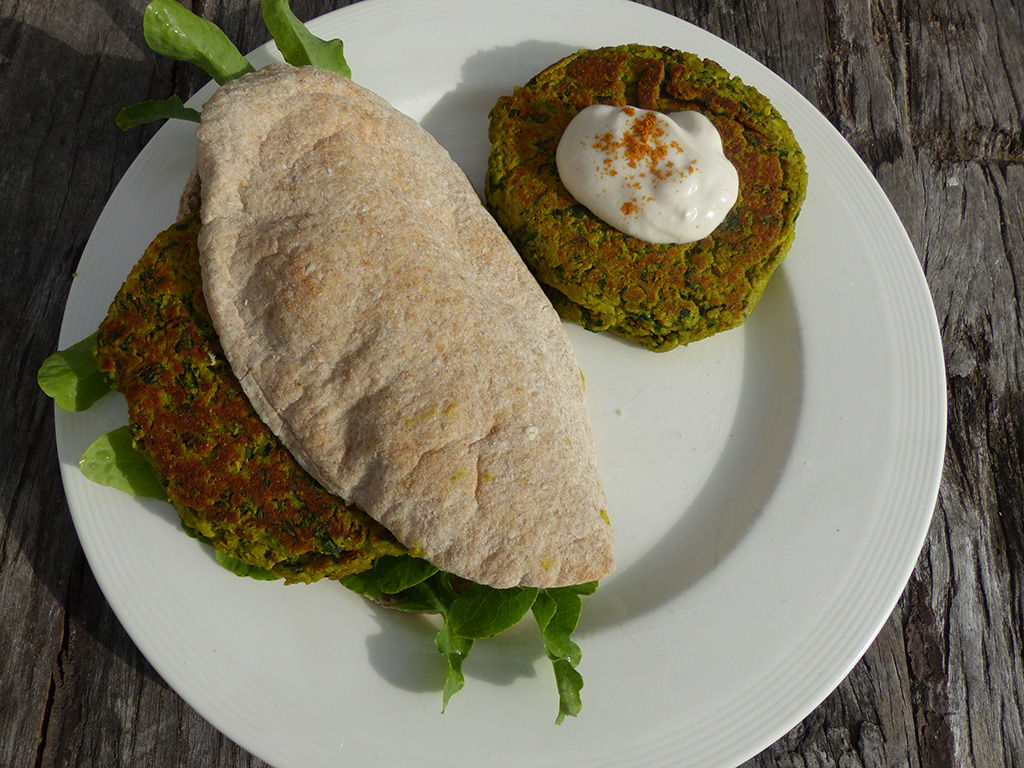 Preparation
Start by boiling the potatoes for around 15 minutes, or until a fork goes in easily.
In the meantime, pod the broad beans if using fresh.
Boil the podded broad beans for around 5 minutes. Some people like to double pod them afterwards, but I think it removes a lot of the nutrients, so I just use them as they are. Heat 1 tbsp sunflower oil and wilt the spinach or chard.
Top the chili pepper and chop finely, if you like it spicy, leave the seeds, if you like it less spicy, take out the seeds.
Put the potatoes, broad beans, chili pepper, garlic, 2 tbsp olive oil, cumin seeds, turmeric and ground coriander in a kitchen machine and blend well. Leave to cool before adding the fresh coriander, chard or spinach, one egg and salt and pepper to taste. Mix again until you have a smooth puree like consistency.
With wet hands, form 4 burgers, put on a plate and leave in the fridge for around 20 minutes.
Heat the rest of the sunflower oil in a frying pan and on a medium heat, fry the burgers for 6 minutes on one side, turn and fry the other side for 6 minutes too.
Serve on the pitta bread with the rocket leaves or lettuce and a dollop of (soya) yogurt.