Tuna Beetroot Sandwich
Beetroot is in season for many months, this tasty sandwich uses beetroot, radishes and tuna.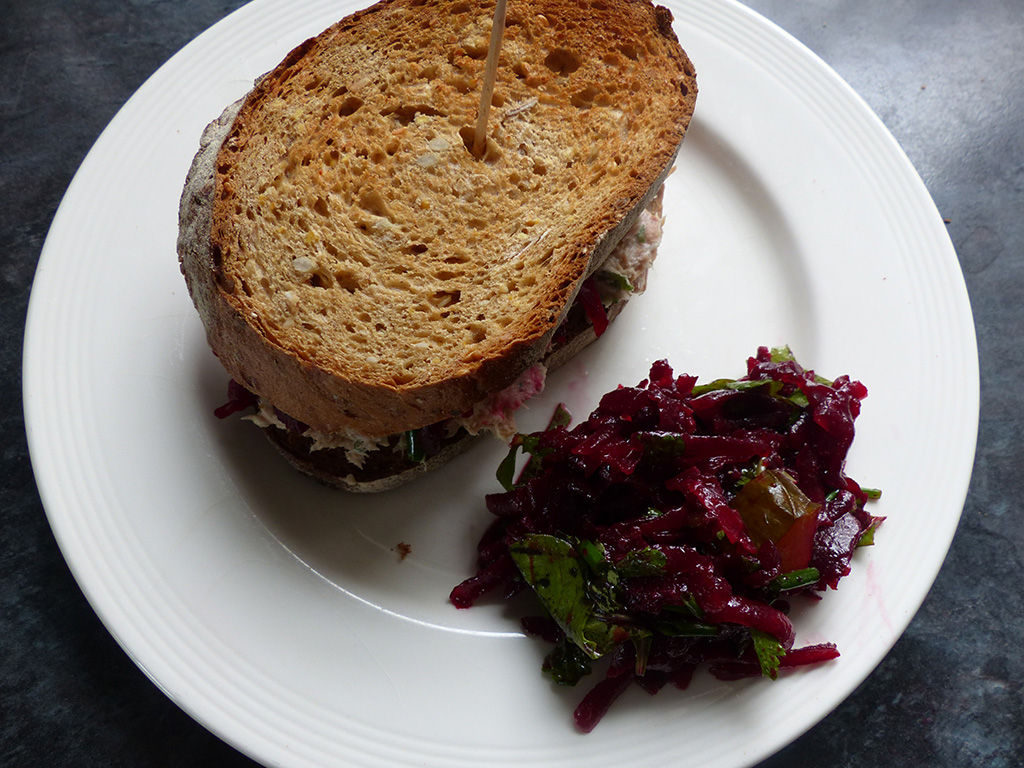 Preparation
Toast the spelt bread.
Drain the tuna and mix together with the Bute Island creamy sheese, pepper and a pinch of salt.
Spread the tuna on half of the slices of bread, divide the gherkins over it and a small handful of grated beetroot.
Make a side salad with the rest of the beetroot, the radishes, the olive oil and apple cider vinegar.
Put the other slice of bread on top and serve with the side salad.
NOTE: check label of spelt bread for dairy ingredients!