Strawberry crumble
A delicious desert with seasonal fruit. Vegan desert, gluten free desert.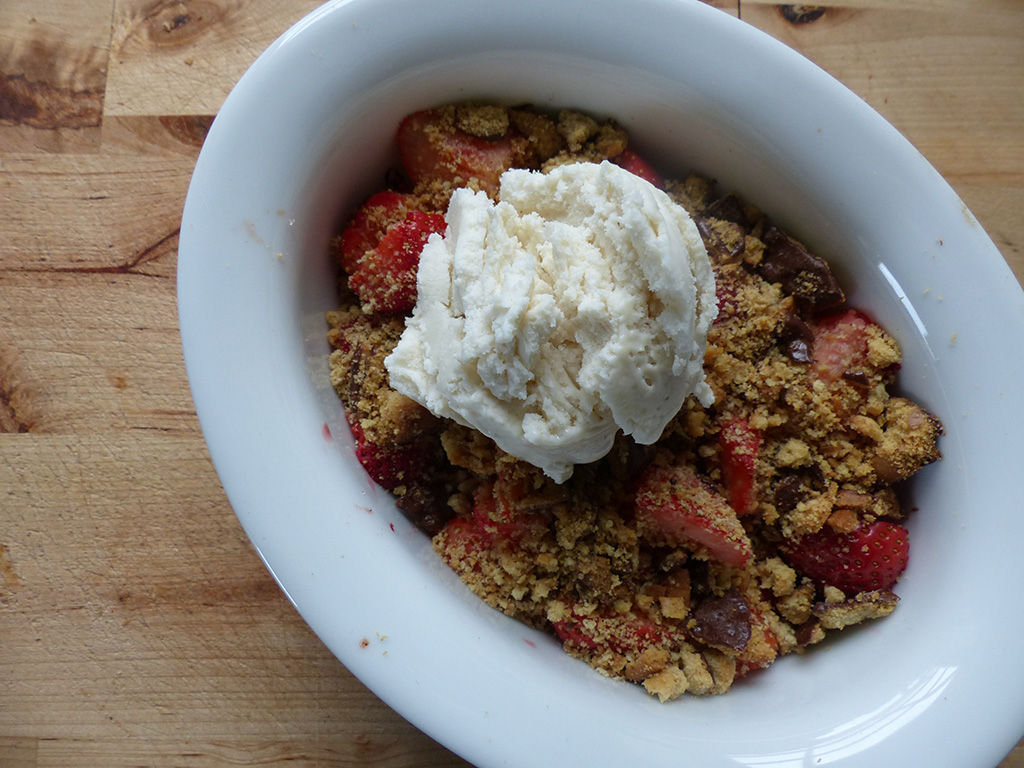 Preparation
Mix together the strawberries with the sugar and grated orange peel and put in a fridge for about half an hour.
Put the strawberries in an oven dish, crumble the cookies on top (big chunks or fine, the choice is yours!) and drizzle the melted coconut oil over it.
Bake in a 175C (gas mark 5) for around 7 minutes.
Serve with dairy free ice cream.