Lentil burgers
A vegan, gluten free meal everyone will enjoy!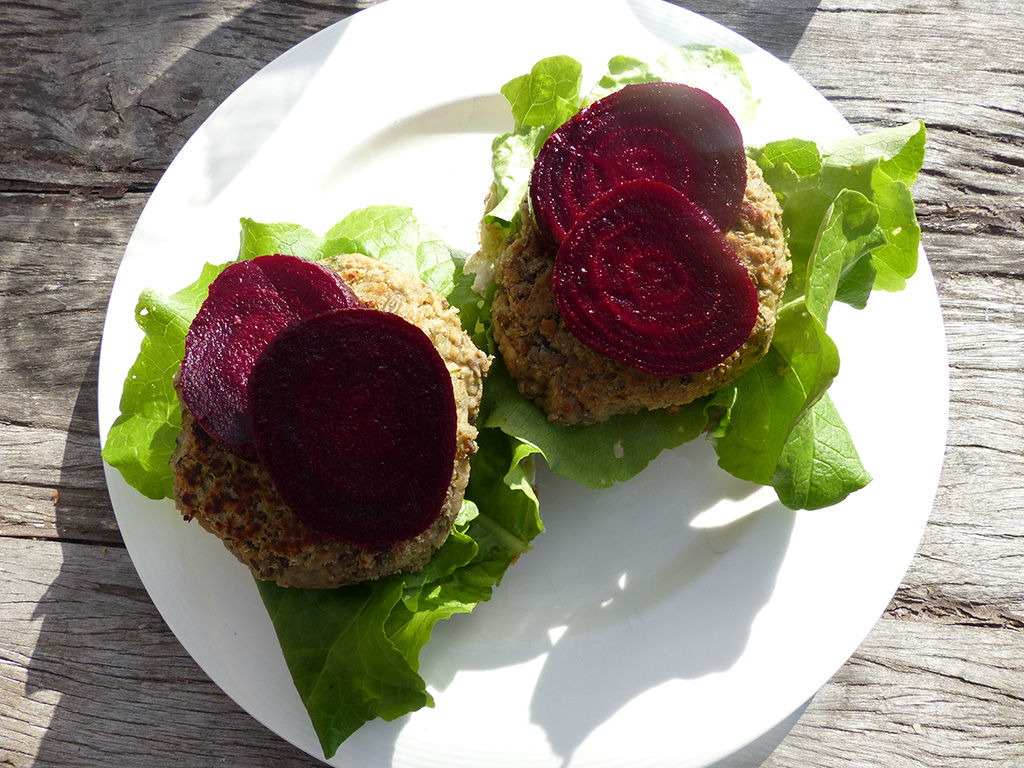 Preparation
Start with cooking the lentils in plenty of water for around 25 minutes and drain. Leave to cool.
To rehydrate the soya mince; add boiling water to the dried soya mince and leave for 10 minutes. Drain and squeeze out any excess water.
Put the soya mince, lentils, sheese and tahini into a blender and blend until you have a smooth paste. Add the flat parsley and mix a bit more.
Coat your hands with the gluten free flour and form 4 burgers from the lentil/sheese mixture.
Heat the coconut oil in a frying pan and fry the burgers for 3 minutes before turning to fry the other side for 3 more minutes.
Spread the mayonnaise on both halves of a gluten free roll, add some lettuce, add a burger and top with beetroot slices.
This recipe is suitable for 2 persons without side dishes, or for 4 persons with boiled potatoes and a side salad.