Vegetarian pasta & kale
A vegetarian pasta dish using seasonal vegetables like kale and onions, flavoured with blue cheese and walnuts. An easy dish for all the family!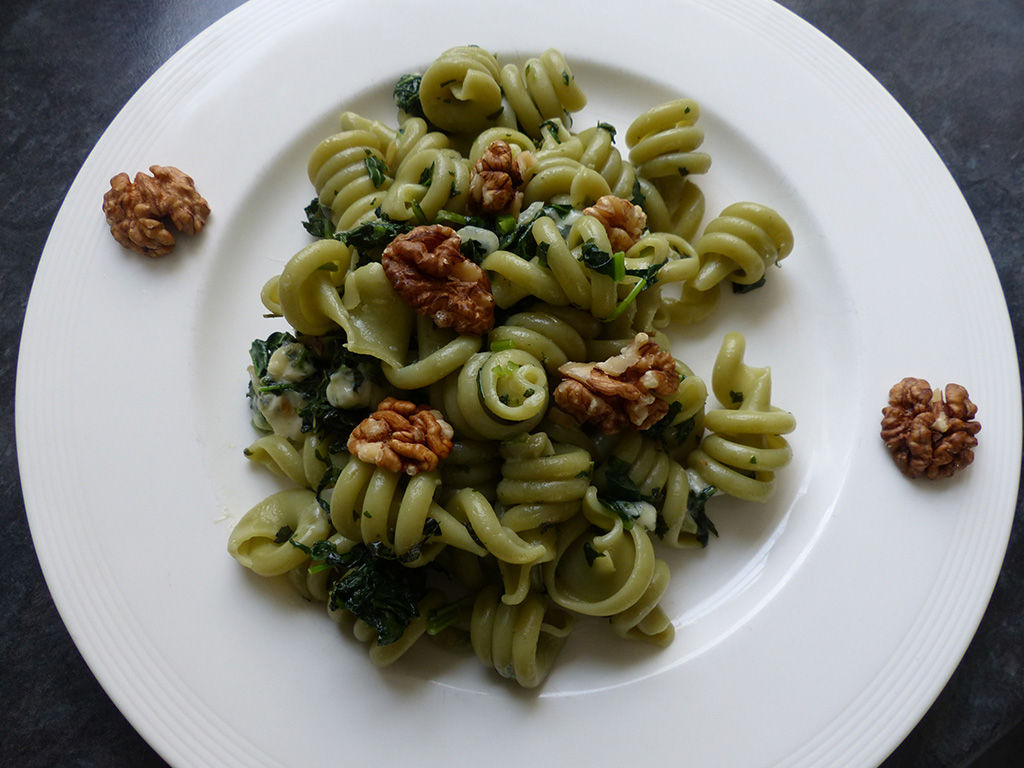 Preparation
Cook the pasta following the instructions on the packet.
Heat the sunflower oil in large pan.
Add the onions and garlic and fry over a medium heat until the onions are soft.
Add the chopped kale to the pan and heat until the kale has wilted.
Stir in the crumbled blue cheese until the cheese has melted.
Serve with the walnuts on top.