Rice Salad with Radishes
Simple, nutritious, vegan, and ideal for picnics!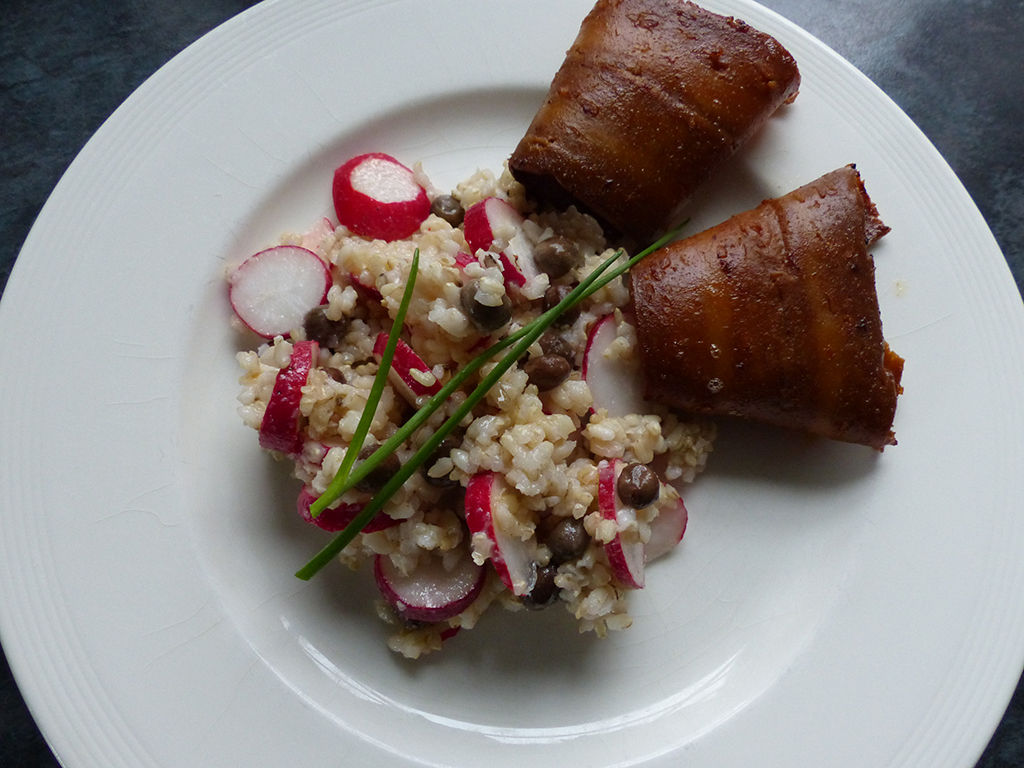 Preparation
Start by cooking the brown basmati rice.
Fry the Mheat bacon rashers in a little bit of oil. Boil the frozen peas for just a couple of minutes, until they are soft and defrosted.
Make a dressing by combining the olive oil, lemon juice and parsley.
Toss together the rice and radishes and mix in the dressing. Top with the Mheat bacon rashers.
That's all there is to this dish; simple, nutritious and healthy. Ideal for picnics too!