Purple Sushi
Vegan sushi made purple using red cabbage!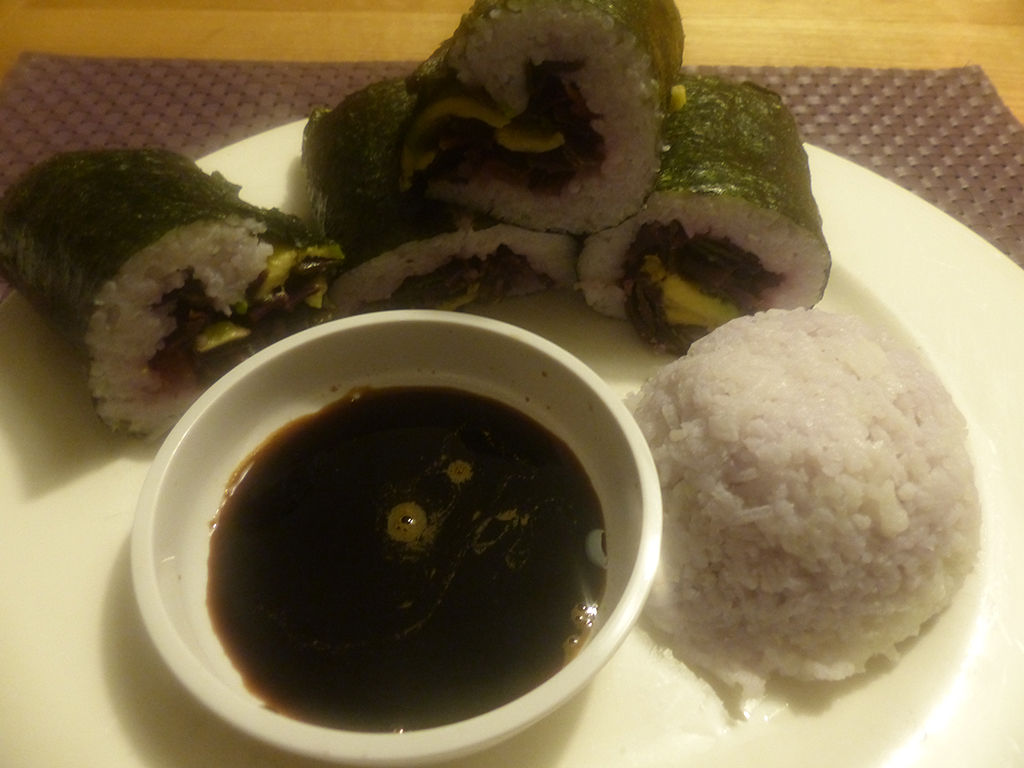 Preparation
Cook the short grain rice for around 40 minutes.
Put the sliced red cabbage in a bowl, add boiling water and stir. Drain the cabbage, keeping the red water! Also keep the red cabbage. Mix together the rice vinegar and the red cabbage and leave to cool.
Thinly slice the radish. Cut the avocado length ways, carefully remove the stone, and slice the flesh. Thinly dice the stem ginger. Mix together the avocado, radish and stem ginger and divide into 5 portions.
Add enough spoons to the rice and mix well until you have a pinkish colour.
Divide the short grain rice in 5 portions.
On each nori sheet, place a thin layer of rice. Leave half an inch free at the sides (the sides will get glued together).
Layer half of the red cabbage on top of the rice.
In the middle of each nori sheet, lay a strip of the avocado, radish and ginger mixture.
Roll each nori sheet tightly using a sushi mat (available from Asian shops). You can use a little bit of water to glue together the sides of the nori sheet. Now you have 5 large sushi, cut these into 8 small sushi and serve with the other half of the red cabbage and tamari sauce.