Sea Vegetable & Tofu Salad
This delicious Japanese salad makes a nice change to the usual lettuce salad and the dressing is something special!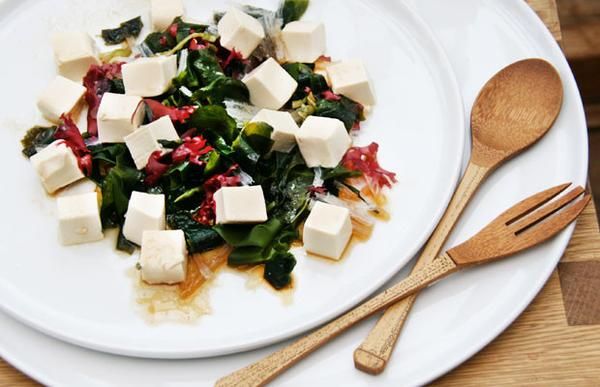 Preparation
Soak the Sea vegetable salad in water for 10 mins.
Slice the tofu into small cubes. Mix the seasoning in a small bowl.
Drain the sea vegetables and mix with tofu and the dressing.
Courtesy of Clearspring