Curried Parsnip Soup
parsnips are a great winter vegetables and very versatile. this recipe is vegetarian, but you can make it vegan by substituting the yogurt for a soya version.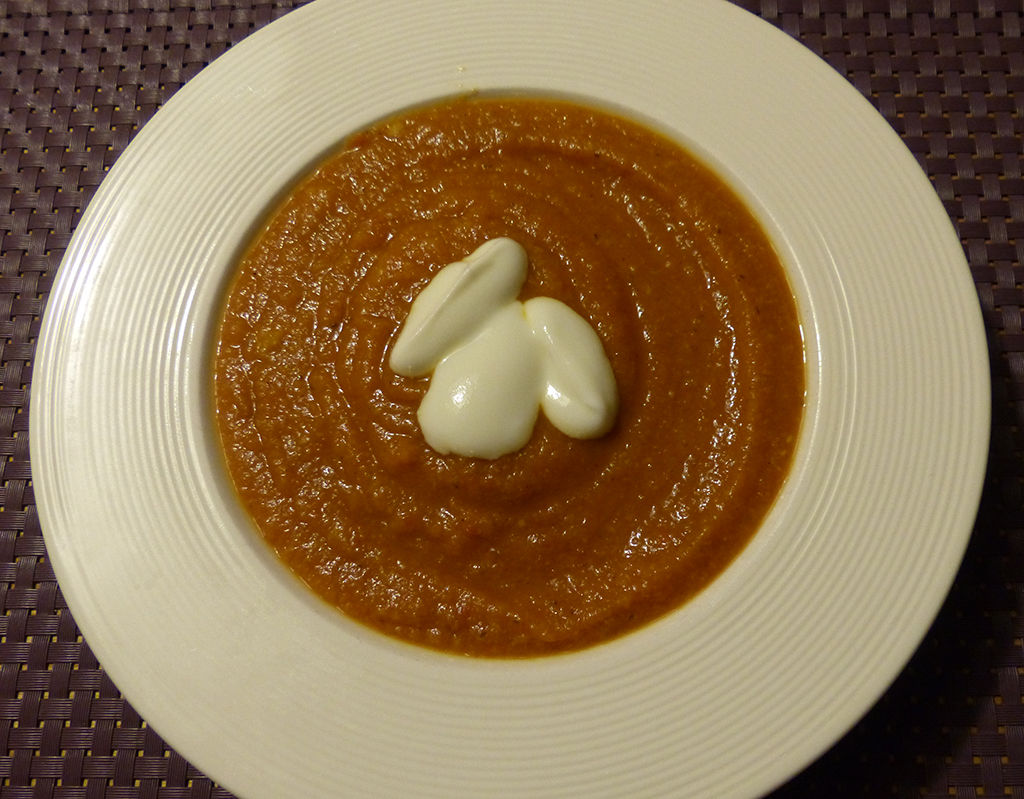 Preparation
Heat the olive oil in large pan (all the ingredients will go in the same pan, so make sure it is big enough).
Add the onion and fry for around 5 minutes, add the parsnip and fry for another 2 minutes. Add the chopped tomatoes, bay leaf, curry powder, thyme and 1 litre water and the bouillon powder. Bring to a boil and boil for around 20 minutes, until the parsnip is soft.
Blend to a smooth soup, adding a little water if the consistency is too thick.
Serve with the yogurt on top.