Vegetarian Turnip Quiche
This is a vegetarian seasonal recipe using turnips, tofu and eggs.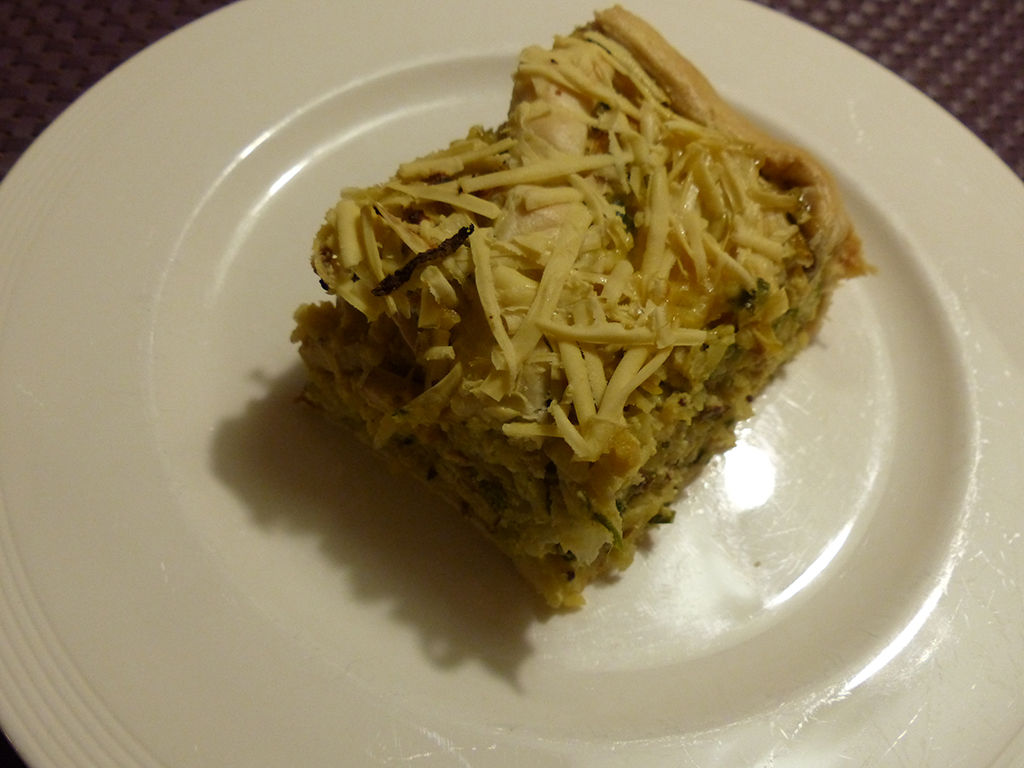 Preparation
Line a greased round oven tin with the ready-rolled shortcrust pastry.
Peel, cut in four and grate the turnip (either by hand or with a kitchen machine).
Heat the butter in a pan and sautee the turnip, leeks and onion. Add the spices and gently fry for one more minute. Put aside.
Beat together the eggs and the creme fraiche. Add the turnip/leek/onion mixture and the smoked tofu to the eggs and combine.
Add this mixture to the oven tin and cover with the grated fake cheese. Bake in a 180C (gas mark 4) for around 45 -50 minutes until the egg has set and the pastry is crispy.
Leave to cool for 15 minutes before you serve.