Sauerkraut with goat's cheese
Another dish which uses sauerkraut. Sauerkraut can be eaten year round, but is more of a winter vegetable as it is preserved white cabbage.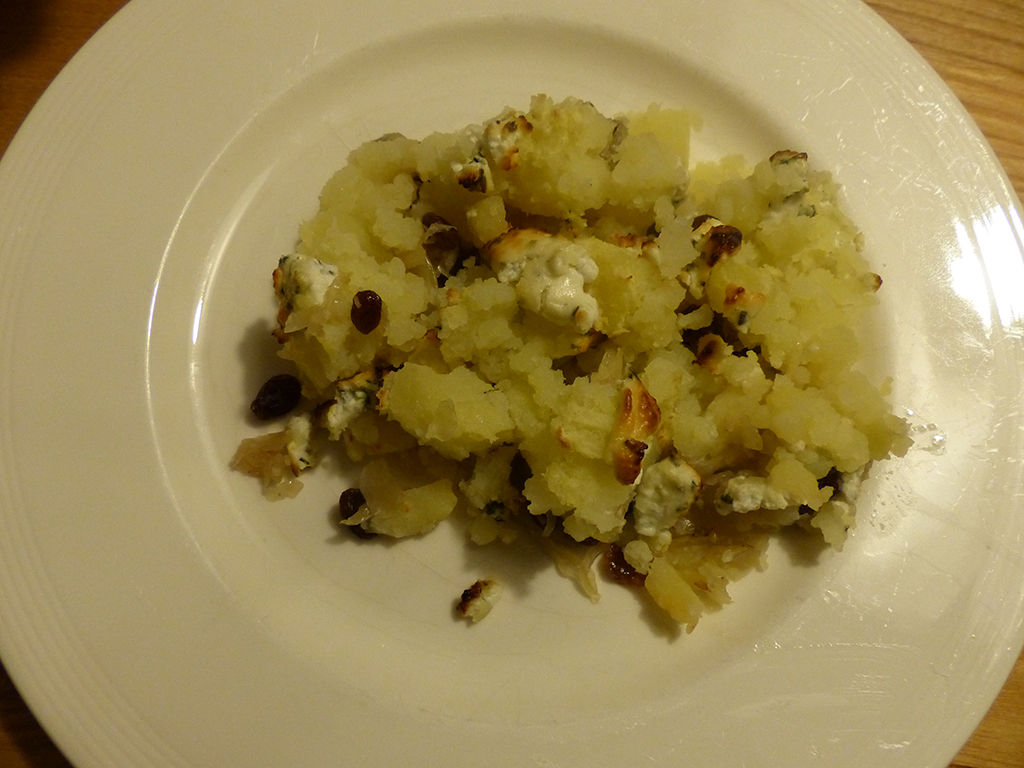 Preparation
To make the mashed potatoes:
boil the peeled and cut potatoes for around 20 minutes until soft. Puree with a little butter and a dash of milk.
Quarter the apples, remove the core and cut in cubes. Melt the butter in a large pan, add the sauerkraut and stew on low heat for around 5 minutes. Add the apples, raisins and thyme to the sauerkraut. Add this mix to an oven dish.
Top with the mashed potato and crumble the goat's cheese on top of the mashed potato.
Bake in a 200C (gas mark 6) oven for around 30 - 35 minutes until the top is golden brown.