Tacos with winter vegetables
These tacos are filled with seasonal vegetables, like cabbage and carrots and they are vegan too! Cheap, easy and vegan.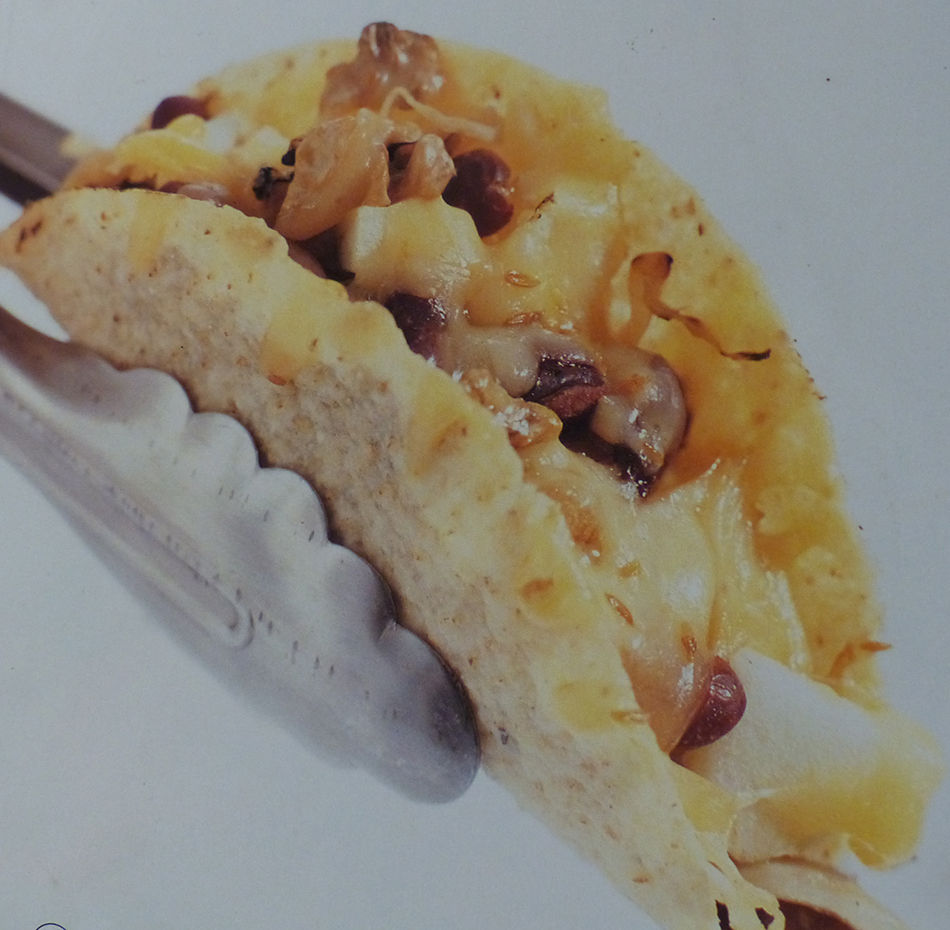 Preparation
Heat the sunflower oil in a frying pan and add the cabbage and the ground cumin. Stir-fry for around 10 minutes, before adding the carrot and the red kidney beans. Stir together and heat through, this will take around 5 minutes.
Prepare the taco shells following the instructions on the packet.
Fill with the cabbage mixture and top with the Violife cheese.
Put under a hot grill and grill until the cheese has melted.
This recipe should also be gluten free, because the tacos are made from corn. But check the ingredients if you have a serious gluten allergy!
It's as simple as that! It contains all the vitamins you need in a meal; kidney beans for protein and iron, cabbage and carrot for vitamins C and vitamin A and the taco shells are your carbohydrates.