Chard & Onion Quiche
A vegetarian dish made with chard and onions, which are in season from June until October.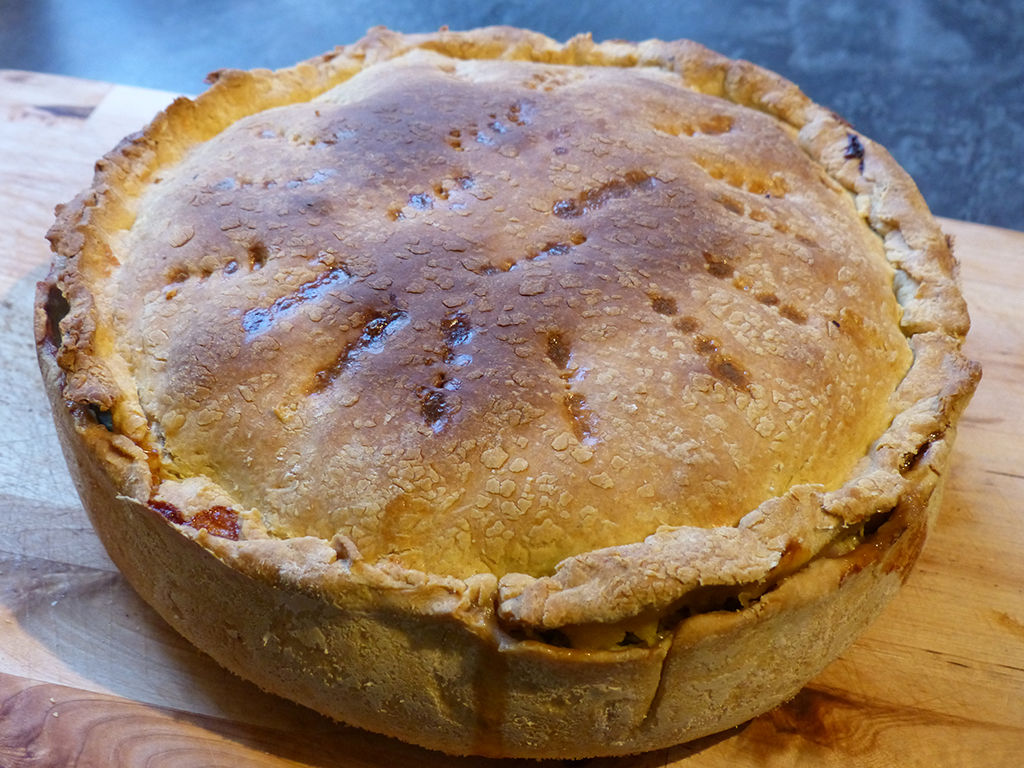 Preparation
Clean and chop the chard and onions.
Heat the olive oil in a large frying pan and fry the onions for around 3 minutes, add the garlic and fry for another 1 minute. Add the chard and fry until it has wilted, you might have to do this in batches.
Beat together 3 eggs, single cream and grated cheese and add salt and pepper to taste.
In a large bowl, knead the flour with the other 2 eggs, the butter and just enough tepid water to form a consistent dough. Add 1 tablespoon of water at a time until you reach this stage. Making pastry by hand works best if you cool your hands under cold water beforehand.
Roll out the pastry in 2 circles; one which lines the base and side of a pastry tin 20 cm wide and one circle which will be the top. Grease the tin with butter.
Line the pastry tin with the first one.
Add the wilted spinach mixture to the tin and pour over the egg/cream mixture. Gently mix together, I've just used a fork to fold it together.
Put the second pastry circle on top and close the sides. Pierce holes in the top.
Bake in a 200C (gas mark 6) for around 45 minutes until the top is golden brown.