Vegan Cheesecake with seasonal fruit
You can use all sorts of berries for this recipe, like strawberries, red, black or white currants, brambles or blackberries, blueberies, honeyberries, tayberries, the list is endless!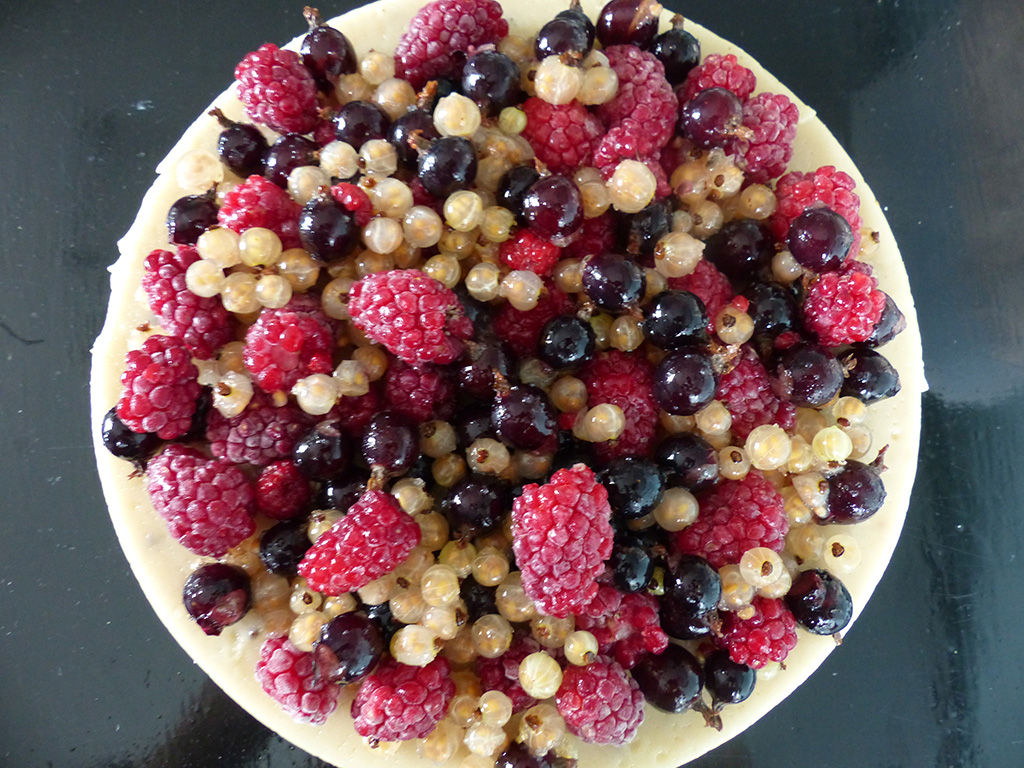 Preparation
Crunch the digestive biscuits to a fine crumble either in a kitchen machine or using a rolling pin. Melt the coconut oil, turn off the heat and add the biscuits crumble to the coconut oil.and mix well.
Put the crumble base in a round cake tin and press down and level with the back of a spoon.
Leave in the fridge while you make the filling.
Mix together the condensed coconut milk, the vegan cream sheese, the brown rice syrup and 50g of the berries (the mixture will turn the colour of the berries you are using, I've used white currants, so my mixture was light, but if you use red currants it will turn pink or if you use blueberries, it will turn purple).

Now transfer this mixture to a sauce pan, sprinkle the Vegeset onto the cold mixture and slowly bring to the boil, while stirring continuously. Pour this mixture onto the, now solid, base. Leave in a fridge to set for around 2 hours or more.
When the cheesecake is set, top with the rest of the berries and 2 tbsp of Xylitol sweetener.