Authentic Reunion Prawn Dish
This recipe was given to us by a wwoofer from Reunion Island, which is east of Madagascar.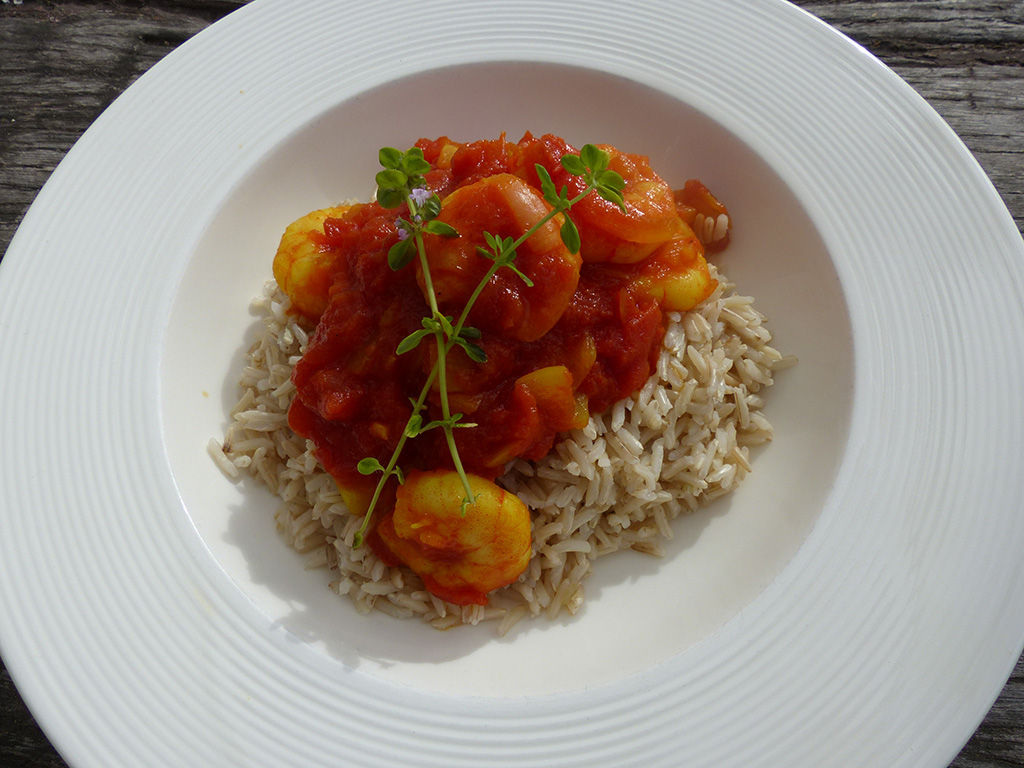 Preparation
Clean the prawns is needed by cutting the head and splitting the shell to clean the inside.
Peel and cut the garlic and ginger and mix them with the chillies and salt.
Peel the onions. Chop the onions and cut the tomatoes in large pieces.
Cook the brown basmati rice for around 30 minutes, until tender.
Heat the oil and add the chopped onions. Fry for around 10 minutes on low heat until they are browned and soft. Add the garlic/ginger mix and fry for another minute. Add the tomatoes, water, turmeric and thyme and cook until it resembles a sauce. Depending on which prawns you are using, cook for either 3 minutes for small ones or 7 minutes for jumbo prawns.
Serve with brown basmati rice.