Spaghetti with almonds and broccoli
You can use spelt spaghetti or opt for gluten free spaghetti.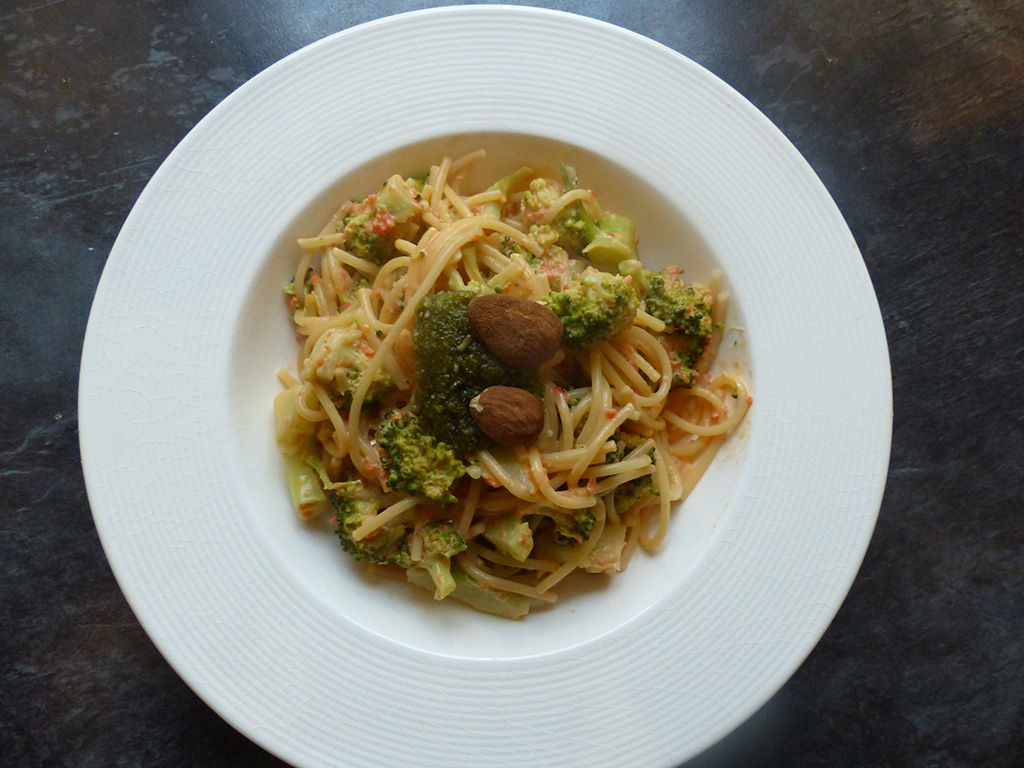 Preparation
Cut the broccoli in pieces, remember, you can eat the stalk too! Just peel it and cut it in pieces.
Drain the roasted peppers and put in a blender along with the soya cream and puree until smooth.
Put in a separate container until time to serve and clean the blender.
In the same blender, put the parsley, almonds and the olive oil and puree, so that it resembles pesto.
Cook the spaghetti following the instructions on the packet.
Heat ½ tbsp olive oil and fry the garlic for around 1 minute, add the roasted pepper sauce and heat for around 5 minutes.
In the meantime, cook the broccoli for around 5 minutes; add to the sauce and heat for another 2 minutes.
Drain the spaghetti and add to the sauce.
Serve with the almond pesto and whole almonds on top.