Drumstick with Pesto, Runnerbeans and Potatoes
Easy to make and very seasonal.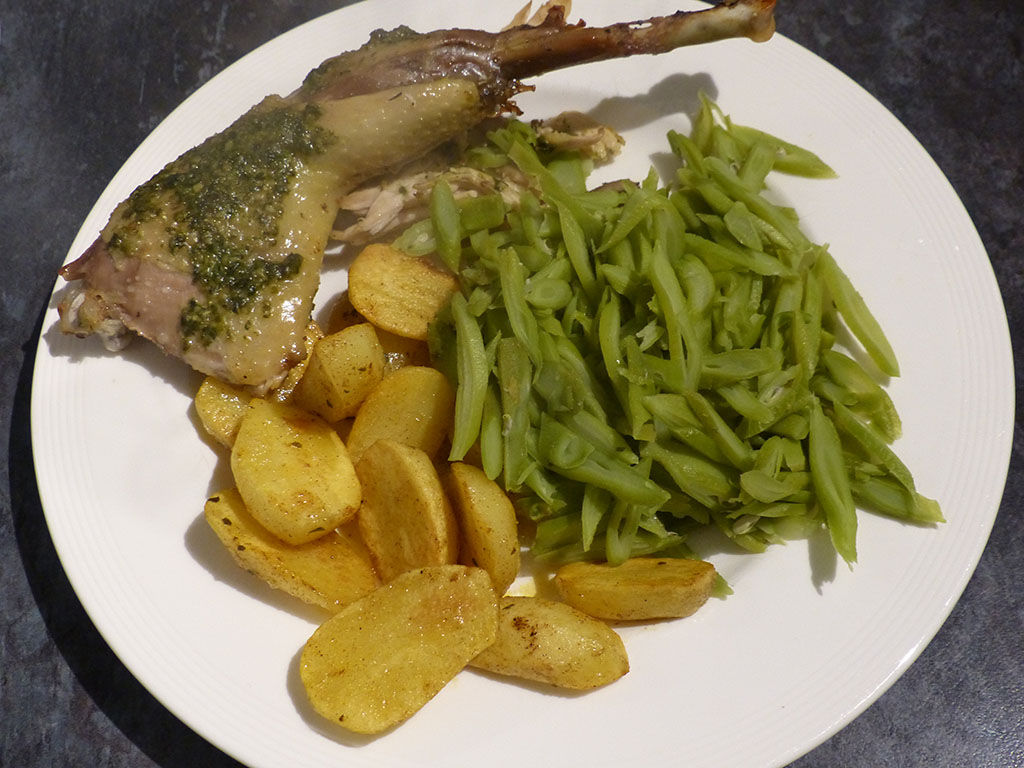 Preparation
Rub the drumsticks with the pesto, 1 tbsp per drumstick.
Heat the oil in a frying pan and lightly fry the drumsticks on all sides.
Put the drumsticks on a roasting tray and cook in a 200C (gas mark 6) for 20-30 minutes. The cooking time depends on the size of the drumsticks; large ones need more, small ones probably just need 20 minutes.
Always check chicken is cooked through before eating! You know it's ready when the flesh is white and comes off the bone easily.
In the meantime, roast or boil the potatoes.
Also boil the runner beans for around 10-15 minutes.
That's all, a simple, cheap dish for the end of Summer!