Gluten Free and Vegan Pasta with Courgettes
This easy to make pasta is free from dairy, gluten, egg and is vegetarian and vegan. With seasonal vegetables like courgette!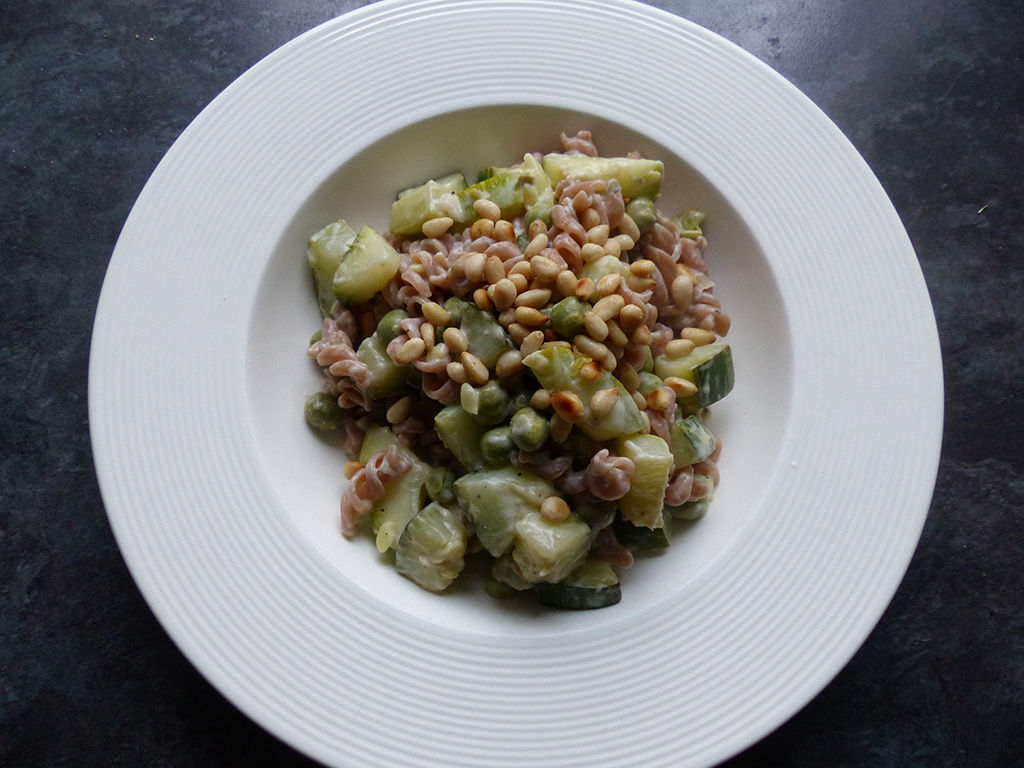 Preparation
Cook the gluten free fusilli following the instructions on the packet.
Heat the olive oil and add the garlic. Fry for around 2 minutes on medium heat.
Remove the garlic and add the peas, courgette and lemon juice.
Fry for another 5 minutes, then add the cream sheese and stir until the cream sheese is melted.
Add the cooked pasta and combine all the ingredients.
Serve with the shredded basil leaves, pine nuts and 1 tbsp Engevita per portion on top.
So simple and so yummy!