Salad with spelt, winter vegetables and eggs
A hearty winter dish with spelt, curly kale, carrots, eggs and veggie bacon. Spelt is an ancient grain eaten by our ancestors thousands of years ago. Some people with wheat intolerance can tolerate spelt, but beware; spelt still contains gluten!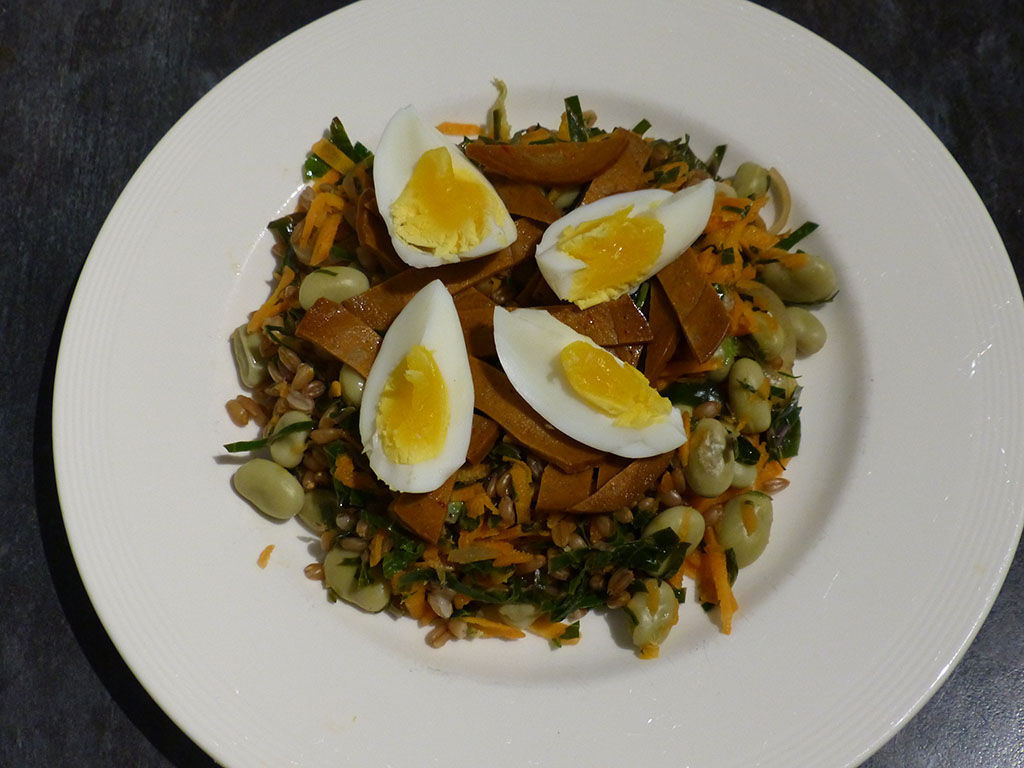 Preparation
Cook the spelt according the instructions on the packet.
Boil the eggs for 7 minutes, let them cool slightly and peel. Cut in four.
Heat the sunflower oil in a deep frying pan and add the onions, kale and cayenne powder. Fry for around 4 minutes before adding the defrosted broad beans. Fry for another 4 minutes or so.
In a different pan fry the vegetarian
Mix in the carrot, the spelt and lemon juice.
Cut the vegetarian bacon in strips and fry until slightly crisp.
Divide the spelt salad over 4 plates and top with the fried vegetarian bacon strips and boiled egg parts.