Dutch Blue Podded Pea Dish
In the Netherlands these blue podded peas are known as 'Kapucijners'. They grow very well in the UK and have beautiful blue pods. You can dry the peas for using in winter dishes, like this traditional Dutch recipe.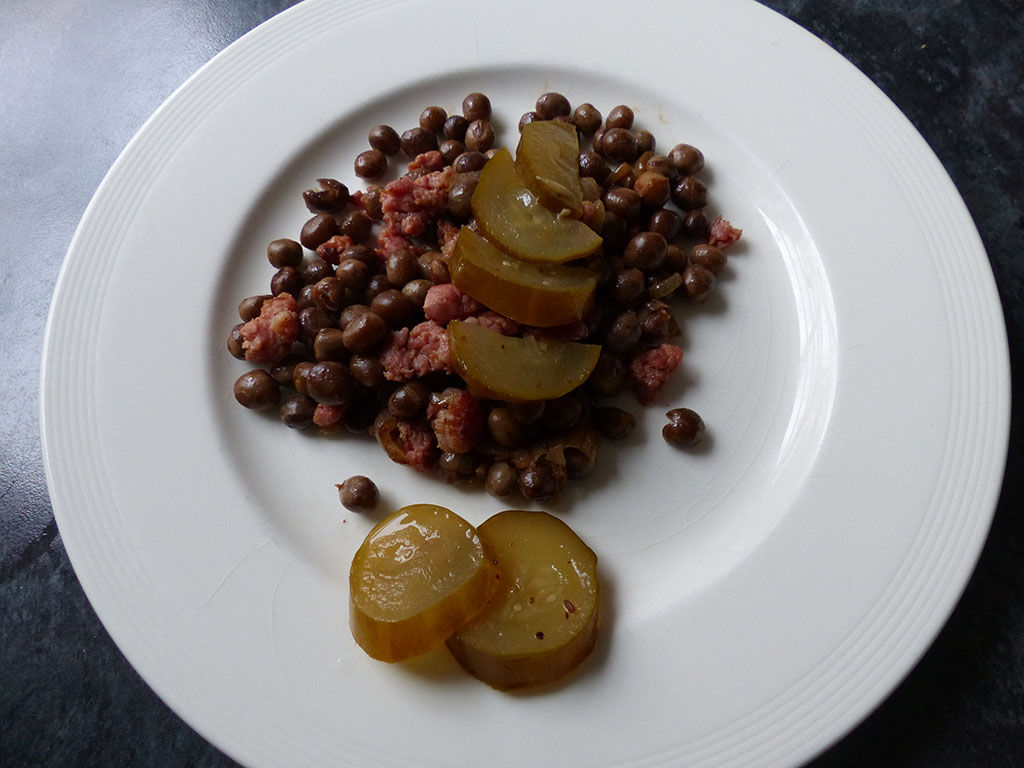 Preparation
Soak the blue podded peas overnight.
The next day, cook the peas for around 1 - 1.5 hours until they are soft. The softness depends on your preference, as long as they are chewable they are fine to eat, but if you like them softer, just cook them for longer.
Heat the oil and fry the vegan black pudding (or bacon bits for a meaty meal) for around 5 minutes at high heat. Add the chopped onions and fry for another 10 minutes at medium heat.
Serve with all or a choice of:
Golden Syrup or Maple Syrup
Pickled Cucumbers
Pickled silver skin onions
Piccalilly
Pickled mixed vegetables (homemade)
I love this dish, it's simple to make and you get all the nutrients from the peas and the pickled vegetables.
I grow kapucijners (blue podded peas Blauwschokker) every year to be able to eat homegrown produce even in the midst of winter. I make the pickled cucumbers, onions and mixed vegetables as well, so I've added those recipes too.
If you would like to try and grow Blue Podded Peas 'Blauwschokker', please come into the shop and ask Josine!