Noodles and tomato sauce
September is the season for tomatoes! Use them in salads, tomato soup or in pasta dishes, like this gluten free, dairy free and egg free fettuccine meal.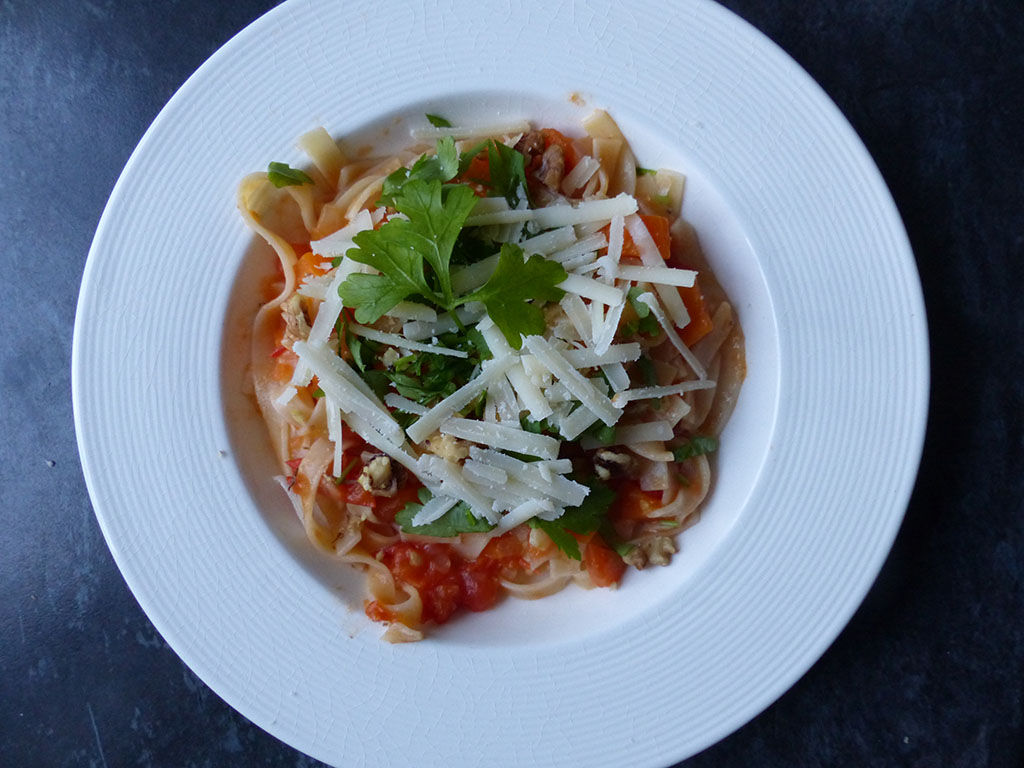 Preparation
Cut a cross on the underside of the tomatoes with a sharp knife. Put them in boiling water for a minute, or until the skin starts to peel. Take them out and remove the skin. Chop the skinned tomatoes

Heat half of the oil, add the onion and celery and cook for about 5 minutes. Add the tomatoes, carrot, vinegar and wine. Simmer for 25 minutes. Meanwhile cook the gluten free noodles following the instructions printed on the packet. Heat the rest of the oil and fry the walnuts for around 5 minutes.
Add the sauce to the pasta and sprinkle with walnuts and dairy free parmesan (or any dairy free sheese you fancy!)
Reduce waste and freeze any leftover sauce for later use!