Potatoes with sesame seeds
You can make it as spicy as you want by adding more or less chilli pepper to it. Serve this potato dish with pickled cucumber and (homemade) chutney. You can also add some (vegan) steaks or burgers.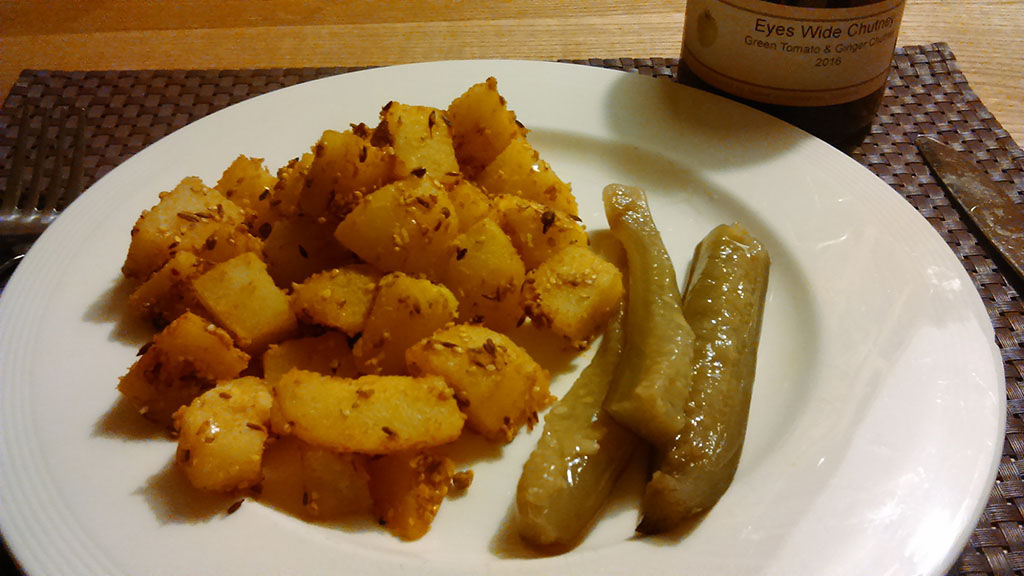 Preparation
Boil the potatoes for around 15 - 20 minutes until soft.
Heat the oil in a shallow frying pan and add the coriander seeds, cumin seeds and mustard seeds. Fry for around 1 minute.
Add the sesame seeds, fry for another 2 minutes. Add the turmeric, chilli pepper, potatoes and lemon juice. Heat everything through and you're ready to go!
Serve with pickled cucumbers, gherkins or vegetables and (homemade) chutney.