Winter Vegetable Soup
You can still eat fresh vegetables in winter time as this hearty winter soup proves. Just go for root vegetables and onions.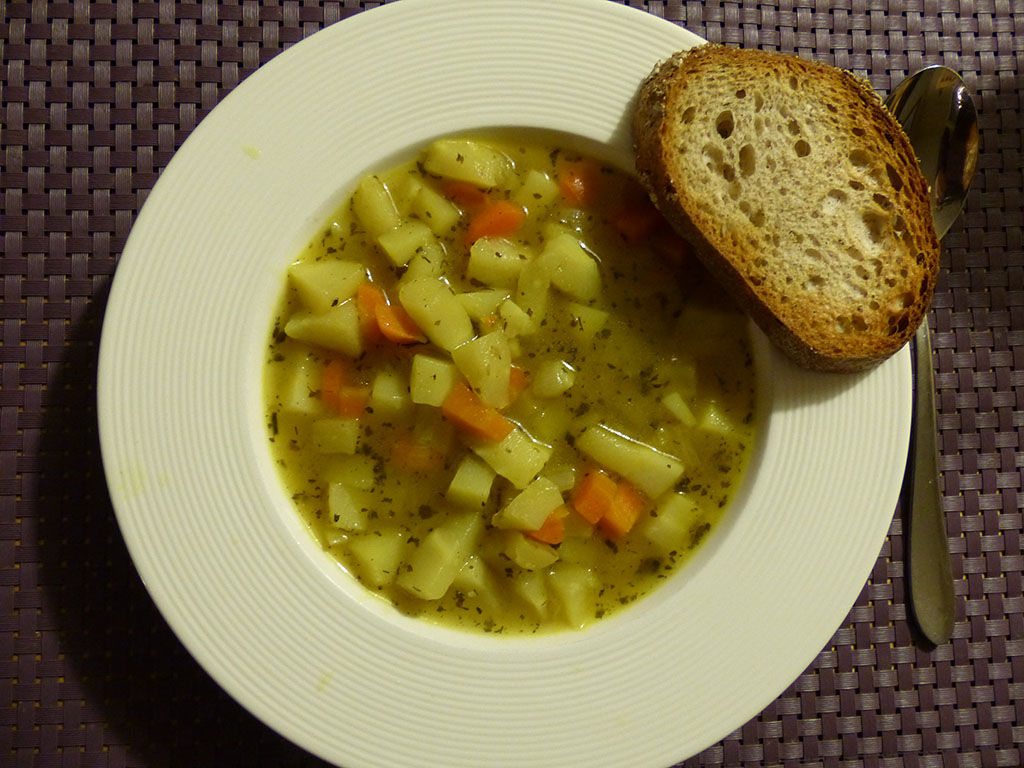 Preparation
This soup is really simple to make, all you need to do is chop all the vegetables and put in a large pan with the stock and dried herbs. Cover, bring to the boil and simmer for about 25 minutes until the vegetables are cooked and tender. Stock contains quite a lot of salt, but you can always add a little bit more or add more ground black pepper.
Serve with pumpernickel rye or spelt bread spread with (dairy free) soft cheese for a complete meal.
And add around 1tbsp per bowl of Engevita for extra B vitamins!